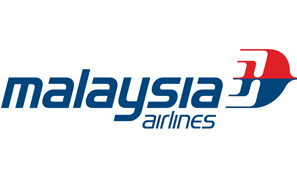 Yesterday, Margin Media wrote about the importance of Malaysia Airlines' PR efforts. In wake of this growing tragedy, the airline has been providing affected families with accommodation, travel facilities, food and emotional support as well as information to support them in this time of need. The airline has also embedded a new feature on their website, in order to accommodate for the influx of messages they are receiving from families and media alike.
Malaysia Airlines has introduced a dark site to their website. By definition, a dark site is a pre-made, non-visible web site that is activated when a crisis or emergency occurs. With its general emergency information and contact information written in advance, in times of crisis the company is able add specific details of the event immediately before the website is activated. Furthermore, it acts as a funnelling tool for information, allowing the regular website to resume day-to-day business, whilst the dark site acts as a direct communicator for those needing emergency information.
In terms of the Malaysia Airlines dark site specifically, it contains near-daily numbered press releases summarising current findings and speculations in both English and Malaysian. It also again provides general query phone numbers for Malaysia and Beijing, Press/MEdia contact numbers for Malaysia, and a list of passengers on the missing flight complete with their nationality and age.
Many debate the importance of dark sites in our current technological climate for a number of reasons. Due to servers crashing due to the high amounts of panicked traffic, citizen journalism ('dark blogs') and social media providing not only real-time updates, but also conversation, some believe that they are a slower answer to finding necessary information fast.
However, in a situation like this, a dark site is an ideal step that Malaysia Airlines took. There was no mayday, no distress messages, and currently, experts are nowhere closer to solving what happened to flight MH370 nearly a week and a half later. Malaysia Airlines' dark site provides a constant form of engagement with the distressed families. As the rumours and conspiracies grow in both nature and number, the dark site offers a streamlined collection of approved messages, releases and statements that confirm only what has been approved.
It provides solace where closure is scarce, and acts as a barrier protecting the families and friends affected from untruths. As the world desperately tries to piece together what happened to Flight MH370, the importance of the dark site should be acknowledged.