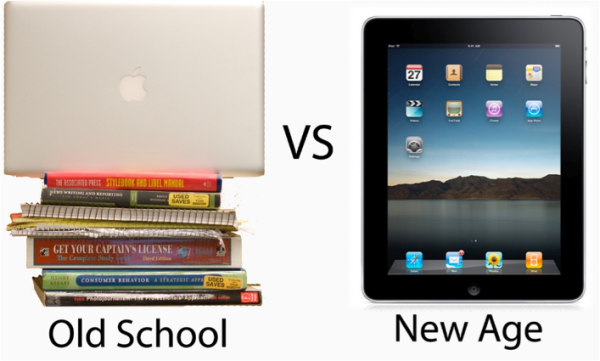 It seems that since Apple announced the first iPad and arguably revolutionised the tablet industry, tablets have become a very hot commodity with almost all the major technology players vying for a slice of the tablet pie. Granted, mobile phones and tablets are becoming closer and closer in regards to the technology used within them but there are still areas where tablets dominate. One of the major places is within education and within the education sector, Apple's iPads dominate the classroom.
The question is why? What is it that makes the iPad such a spectacular device for schools? Every time Christmas rolls around, immediately followed by back-to-school promotions there is a surge in iPad sales. Retailers struggle to meet the demand for iPads, especially the iPad 2 and iPad Mini (1st generation) being the cheaper models, for the Christmas season alone.
Now iPads are being put on school lists for students. Schools are unwilling to purchase iPads for their students because it would cost too much but iPads are being included on the compulsory list for parents to buy.
This might seem like a blessing for the retail industry, and in some ways it is, but for the consumer it is a nightmare. There are only so many iPads available from discounted outlets, once these are exhausted consumers are forced to purchase iPads directly from Apple and Apple partnership outlets usually at a much higher price.
So back to the big question; why? Android tablets are (for the most part) a lot cheaper than your average iPad. Schools won't be needing the top of the range tablets if all they will be used for is file-sharing and educational apps. So you could easily use a $200 tablet instead of the overkill and (for the purpose it is being used for) overpriced iPads.
The secret to Apple's success in the classroom is because of the educational apps it offers that aren't available on other operating systems. It's no secret that Apple revolutionised the idea of an app store and it seems that a lot of developers have exclusive contracts with Apple. Great for the developers, not so great for the average consumer.
At this stage it's going to be incredibly hard for Android or even Microsoft/Windows tablets to break into the market. Apple are stated to have 94% of the educational market in the US and whilst the craze hasn't dominated Australian schools yet, the future is not far off. This means it is incredibly unlikely that Australia will reverse an already popular choice in America. Combined with a lack of development for other formats this means the iPad will soon be the tablet parents HAVE to buy.
Are you a parent who is required to buy an iPad for your child or have an opinion on iPads in schools? Leave us a comment below.
* Sources: