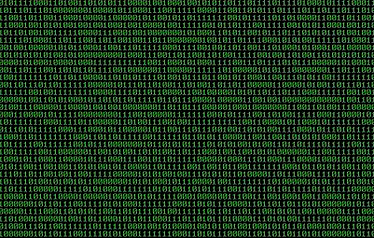 Having an online account hacked is never an enjoyable experience.

Margin Media's very own Managing Director, Ratu Lewis, faced this situation recently when he woke to find his Twitter account had been hacked and a spam message sent out to hundreds of his followers.
So what do you need to do if any of your social media accounts (or any online account, for that matter) end up being hacked?
Change your password
This is the first and most obvious response to an incident where your account is hacked. Obviously if they've gained access, it means your password has been compromised. If they haven't changed the password since getting in, then log in ASAP and change it. Make sure that whatever you change your password to isn't easy to crack or already a password on other accounts you have. It needs to be new, randomised and a tough one to break.
Also, if you happen to have used the password that's been compromised on other online accounts, you should definitely make an effort to change them as well. When a hacker cracks your password on one account, they'll often jump onto other popular online services to see if you have an account with the same password on them as well.
Report incident
If an account of yours has been compromised, it's worth reporting the incident. So whether it's Twitter, Facebook or any other social network / online account, there's value in informing the service provider. It helps them note when such incidents occur and to identify potential security loopholes. So it's not just a matter of helping yourself, but also helping improve the security for all users.
Look at ways to better secure your account
An account hack is certainly a reminder that there are more ways to secure your account beyond a password. With certain social networks, such as Facebook, you can be sent log-in notifications when someone logs into your account from an unrecognised device. But you can go even further, introducing two-step verification into the mix. This is a feature that's available on numerous social networks, including Facebook, Twitter, and Google+.
It essentially makes it substantially harder for people to hack into your account from an unrecognised device. That's because if they do manage to get in via the usual username and password means, they'll then be taken to a screen that requires a security code; one which is typically sent to an allocated mobile number.
So if someone does try to hack into your account, they won't get beyond that screen unless they also have access to your mobile phone. Otherwise the code will just pop up on your mobile and you'll know someone has attempted, but failed, to access your account. You can then change your password with less fear that they gained access to anything of value within your social media or online account.
Ultimately, if there's anything you can do to better secure your account the second time around to ensure it doesn't happen again, you should consider it.
Margin Media is an inbound marketing company based in Brisbane. We offer a range of digital marketing solutions to help your business increase its website traffic, qualified leads and customer base. To find out more about our services, give us a call on 1300 798 848 or visit our contact page.
* Image source: Cncplayer