For the last year, Microsoft has taken a beating from the public, starting with its Xbox One reveal in May 2013. Since then, they've worked tirelessly to improve the public's opinion by righting their many 'wrongs'. They were even nominated for the 'Worst company in America'.

In recent months, however, they've been making one good decision after another. From releasing Office on Apple's iPad to bringing back the beloved Start Menu on their OS, we'll discuss what Microsoft has done recently that's helping them turn their image around.
Displayed how the Cloud will work in games
Most of this list comprises of features announced at Microsoft's 'Build 2014' conference. During their presentation, Microsoft showed a build of their own - a tech demo that demonstrated "the power of the Cloud". Microsoft's John Shewchuk said of the Cloud, "What we really think is that the power of the cloud enables new kinds of experiences that have never been possible. Even if we had multiple high end machines, they couldn't do the kind of bandwidth that we're doing."
The cloud stores all the information, sends it to a PC, and the PC just renders and displays the events occurring. You can watch the video to see the impressive demonstration. It's unclear where this particular demo is going at the moment, but it's exciting to see what exactly can be accomplished with the support of the cloud.
Bringing back the Start Menu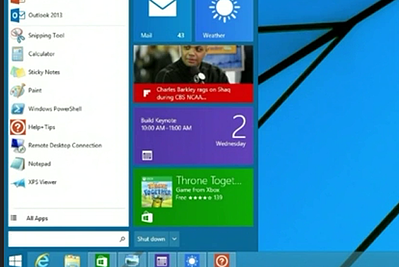 Another announcement Microsoft made at Build was that they're bringing back a feature of their previous Operating Systems that fans have sorely missed - the Start Menu.
In an update coming later this year, Microsoft will release a new and improved version of the classic Start Menu, which was infamously omitted from Windows 8. There's still no exact date on when this feature will make its way into Windows 8.1, but in this case it's definitely one I deem worth waiting for.
Revealed DirectX 12
At the Game Developers Conference, on the 20th of March, Microsoft, Nvidia, Intel, and Qualcomm announced DirectX 12, the next iteration of their DirectX gaming API. With DirectX 11 released in 2009, both gamers and developers alike are excited to see what Microsoft has in store for the next major release.
According to Polygon, DirectX 12 will allow developers to easily spread tasks across multi-core CPUs while reducing CPU bottlenecks. Referencing benchmark testing, Microsoft estimates that DirectX 12 will improve CPU performance by as much as 50%.
While it doesn't have a release date, games using DirectX 12 will ship around holiday 2015, and the API will benefit developers across all platforms: Windows PC, Xbox One, and Windows tablet/phones.
New features for phones running Windows 8.1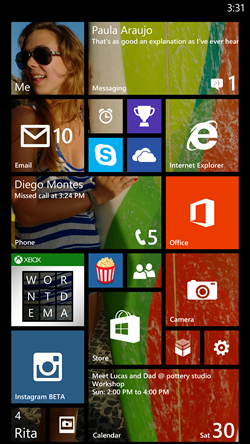 Alongside the updates that Microsoft is making to the Xbox One and their PC-based OS, they aren't neglecting the mobile market. As such, the upgrade to Windows 8.1 on mobile phones comes with a plethora of features that push it back into the running to contest with Android and Apple devices.
One of the more publicised features of Windows 8.1 on mobile phones is the inclusion of Cortana. Named after the Artificial Intelligence from the Halo franchise, Cortana is a digital voice assistant - Microsoft's answer to Siri. Cortana is powered by Bing, notifies users of phone calls, messages, emails; allows them to set reminders and appointments; can track online searches, access third-party apps, and allow users to control apps hands-free.
Another high-demand feature included in the update is the Action Centre. With a swipe from the top of the screen, Windows phone users can access shortcuts for settings and their notifications for missed calls, messages, and app updates.
Margin Media is an inbound marketing company based in Brisbane. We offer a range of digital marketing solutions to help your business increase its website traffic, qualified leads and customer base. To find out more about our services, visit our home page.