Since E3, select members of the gaming community have been invited to the PlayStation Now beta. As anyone knows, any service in a closed Beta is susceptible to bugs, glitches, and incomplete features; according to user feedback so far, PlayStation Now is no exception.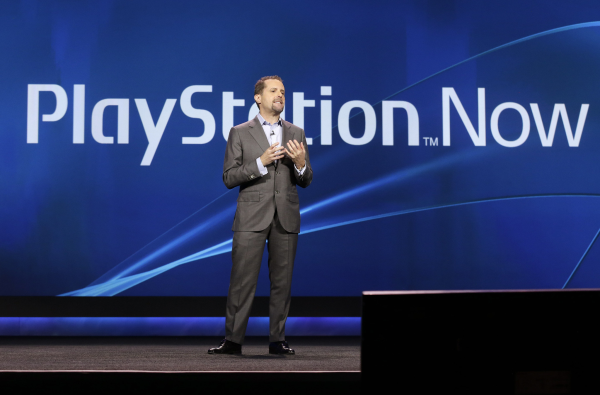 Sony's game-streaming service was set into motion with their $380 million purchase of Gaikai, a move that no one really saw the point of until Sony's PlayStation Now reveal alongside the PlayStation 4 early in 2013. The service is planned to support hundreds of games, offering an expanding range of PlayStation 3 titles available for streaming to the PlayStation 4 (and later PS3, PSVita, and PlayStation TV).
When the service works the feedback is generally positive, with many praising the service for being as good as it is, considering its beta state. That being said, there are a few glaring issues that came as a surprise when early adopters raised them.
Pricing
The current pricing model has been a topic of hot debate over the last few days, since those with access to the beta listed the prices for each game available. The main gripe users have is that the prices to rent a title generally exceeds the cost of buying the game full price, especially considering that some of the available games are a few years old. For example, buying Deus Ex: Human Revolution or Final Fantasy XIII-2 on the PlayStation Store will cost $20, while renting it on PS Now for 90 days will cost $30 (based on US prices). Kotaku went so far as to call the pricing system "insane".
And they aren't the only ones who think so. Forbes, Gamespot, and Game Informer all share similar sentiments.
All the games currently available cost between $3-5 to rent for 4 hours, and the retail (hard copy) versions don't cost much more (and sometimes less) than the price to rent for 30 days. Check out Game Informer's table for a full comparison.
Sony has stated that the pricing is not final, whilst also being set by respective publishers, which means we could well see all this feedback go to good use by the time the beta comes to an end. Personally, I feel that this kind of pricing is ridiculous, considering it's often far cheaper to buy the game, physically or digitally, without any latency. And if it weren't available on PlayStation 4, that in itself would almost undermine the entire concept behind PlayStation Now.
Internet connectivity
This is an obvious issue that many have pointed out with Sony and Microsoft's previous efforts to support online-dependent endeavours, but it's one that rings true with me due to my location (Australia) and less-than-stellar internet connection. Speaking from experience, I'll go for weeks at a time with no issues, and then I'll have days on end where I can't even connect to Plants vs Zombies: Garden Warfare's main menu.
Initially, the beta stated that a wired connection is required to use PlayStation Now, which already jeopardises those who rely solely on wi-fi connectivity; however, reports have surfaced since the beta's inception that users have managed to connect and play wirelessly. I can't confirm or deny this myself as I have no first-hand experience with the beta, so I'll have to leave it open to debate.
The glaring issue with relying on internet connectivity is, of course, relying on the internet. Aside from the potential latency issues presented by streaming a full game; a faulty ethernet cable, a house with too many people clogging up the bandwidth, or a minor connection hiccup on Sony's end are all it takes for your stream to end abruptly. While this isn't much of an issue for those who regularly play multiplayer games, it only takes one interruption in connection to lose your progress. This isn't Sony's fault by design, but one of the pitfalls of relying on the internet in general. Sony has also previously stated that broadband issues are hindering their launch window in Europe.

The PlayStation Now beta is running along fantastically overall. The concept is great, and Sony is pouring a lot of time, effort, and resources into ensuring it turns into what gamers want. Unfortunately, it seems at the moment the beta's issues represent the exact opposite - having to spend ridiculous sums of money to stream games over a potentially volatile and unpredictable network.
There will always be problems with a concept as ambitious as PlayStation Now. But Sony is proving that they are listening, so I'd expect these problems to lessen closer to the beta's final stages.
Margin Media is an inbound marketing company based in Brisbane. We offer a range of digital marketing solutions to help your business increase its website traffic, qualified leads and customer base. To find out more about our services, visit our home page.