With 1.1 billion active users, Facebook is a social network most businesses want to be on to reach out and connect with their fans and potential customers.

However, unlike most other social networks, Facebook is known for picking and choosing which posts make it onto its famed news feed. Whereas Google+ and Twitter show all posts made by people or brands you follow, those that pop up on Facebook's news feed are ultimately determined by its EdgeRank algorithm.
In the past, Facebook has been sure to explain the reasons behind this. One of the key reasons was that, for the average Facebook user, if all posts and activity of friends, public figures and pages were shown, it would amount to around 1,500 news feed stories every single day. Through EdgeRank, Facebook cuts the number of news feed stories down to a more digestible 300 posts each day. In other words, the average Facebook user will see about 20% of the activity that actually happens each day among their friends and the pages they follow.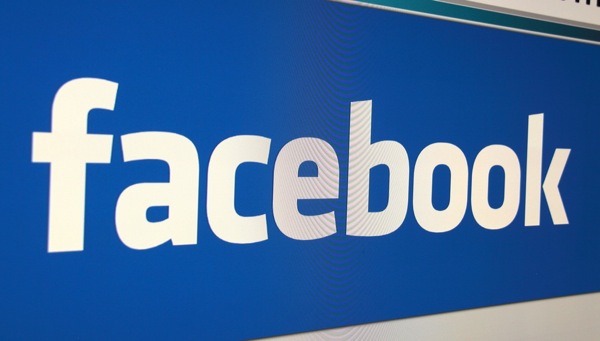 Placing what matters at the top
While 20% may be a very slight amount, the content that is shown is what Facebook considers to be the most important to each individual user. Whether it's a friend or a page, Facebook's EdgeRank monitors a user's interaction with that friend/page. The more you interact, - be it liking a post, commenting or visiting their profile/page on a regular basis - the more important that person/page becomes in the eyes of EdgeRank. It's an algorithm that makes perfect sense - engage with them more, see them in your news feed more.
On the opposite end of the scale, if you stop engaging with certain people/pages or even take steps to hide certain posts by them, then EdgeRank sees this as a sign of you tiring of that person or page. As a result, they will be ranked lower in your news feed or will simply cease showing up at all.
If there happens to be a friend or page you really like and you want to be informed about every post they make, there is the option to 'Get Notifications', which you can learn more about here.
Are brand posts being buried?
Whether or not brand posts are being buried by Facebook really depends on what you consider a good ratio of friends vs brands on your news feed. While certainly not indicative of whether or not organic brand posts are being buried, I took a quick look at my news feed while writing this. I decided to only look at the first 10 stories (from the Top Stories feed), excluding ads, to see how many were from my friends and how many were from pages I follow. The result? It was 50/50 or, if you prefer, 1:1. I saw five news feed stories for my friends, and five for pages I follow.
And, as it turns out, the five page-related stories all came from pages I tend to engage with more often than others. Three of those brand posts came from a brand I have a particular interest in. Now, when considering the number of friends I have on Facebook does easily outweigh the number of pages I follow, I'd say a 50/50 split of content from both sides is pretty good.
Of course, these are results from a very limited perspective. Research from EdgeRank Checker back in December 2013 found that before 2/12/13, organic reach for pages was at around 10.15%, whereas after that date the reach had dropped down to 7.83%. Below you can see the drops in reach for different post types.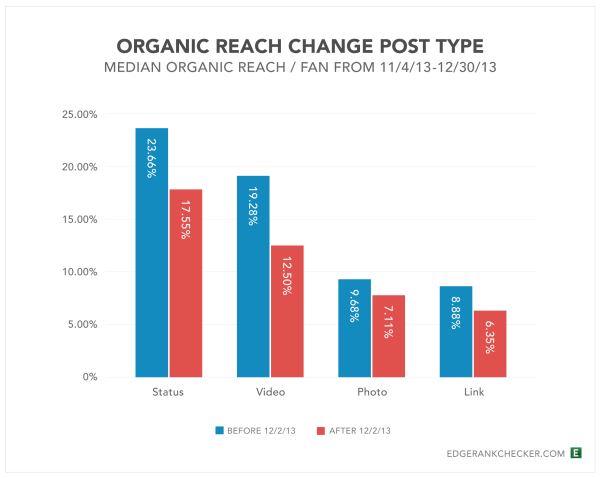 Across the board, the research found organic reach dropped for all post types, with posts containing external links faring the worst. In addition to this, Facebook announced back in April this year that its algorithm would more effectively bury 'like-bait' posts (so posts that explicitly ask users to like, share or comment).
Your brand posts can still get solid organic reach
As the above graph shows, even though the reach of brand page posts may be seemingly dropping, there's still organic reach to be had. In particular, if you opt for a post that's simply a straight status update, has a video, or contains a photo, it's going to bring you better returns than a post containing an external link.
Naturally, Facebook is still going to be in the business of keeping people on its site, so it makes sense that the social network may have an issue with you constantly posting updates that are trying to move people away from it. However, if you aim to create posts that inspire engagement natively on Facebook, then those posts will be treated with more love by Facebook and its EdgeRank algorithm.
Of course, you still need to be careful with what you post. If what you're posting is of no interest to users or it causes offense, people may end up hiding your posts or they'll 'unlike' your page. You can check your page's insights to see if people have hidden certain posts or if you've lost any substantial number of fans in the wake of a particular post being put up.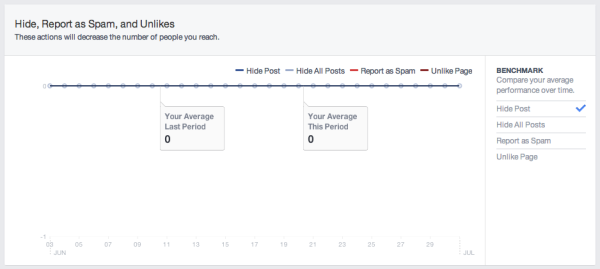 Naturally, if you can keep this section as close to '0' as possible at all times, then you're doing something right
Don't forget that what people like on Facebook is personality. Just like the friends and family users connect with, they expect brands to have character, a sense of humour, and to create a positive experience. If your page lacks personality and is filled with boring posts and a sense of apathy in actually engaging with your fans, then you'll have little hope of ever really seeing your posts achieve any solid, organic reach/engagement.
And, of course, make sure that what you're posting is going to speak to your audience and what they care about. This very method helped our client AAA Backstage organically reach more than 10,000 Facebook users in one day through a single post.
If you'd like to keep up-to-date on the latest marketing and tech news, be sure to subscribe to our blog via email. You can find the subscription box to the right on this page.
Margin Media is an inbound marketing company based in Brisbane. We offer a range of digital marketing solutions to help your business increase its website traffic, qualified leads and customer base. To find out more about our services, visit our home page.
* Facebook Image via Shutterstock