Over the last few days, EA and Microsoft have detailed a new exclusive partnership debuting on the Xbox One, titled 'EA Access'. The subscription service offers free and discounted EA games to its members, much to the delight of those who own Microsoft's console. The only downside is that, being entirely digital, it may have potentially disastrous effects on brick-and-mortar retailers.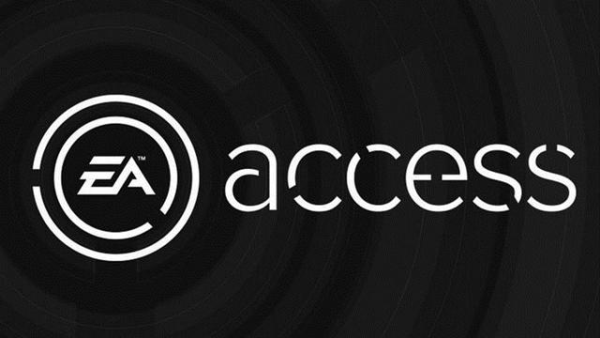 For those unaware, EA Access will give players The Vault, which is a collection of free games, as well as a number of discounts. For $6.99 (AUD) a month - or $39.99 a year - gamers can download Battlefield 4, Peggle 2, FIFA 14, and Madden NFL 25 for free from The Vault, with more to come as the initiative progresses. Subscribers can also play trial versions of select games for a few hours [5 days] prior to their release, as well as receiving discounts on full games and DLC. As an added bonus, games that make it into The Vault will remain there forever.
Digital vs Physical
The debate between digital and physical copies of game is one that has picked up a lot of momentum with the latest console generation. With each company supporting free monthly downloadable titles, and endeavouring into the world of streaming, the push for a digital future is far more evident than ever before. EA Access pushes us that little bit closer to this eventuality.
On one hand, digital copies generally cut the costs of manufacturing, with developers and publishers skipping from warehouses and retailers straight to the consumer, effectively cutting out the middleman. While they aren't usually, they also have the opportunity to sell cheaper as a result.
On the other hand, many gamers actually prefer physical copies for posterity and collectible purposes. Furthermore, physical copies can be traded back into the retailer that sold the game, potentially for cash or pre-order bonuses in return (though the amount varies between cases).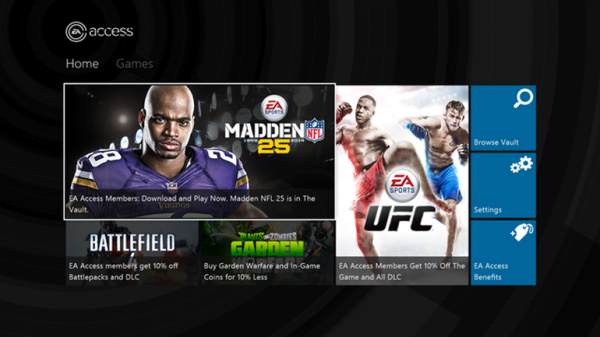 A leaked screenshot showing off the EA Access beta in action
Where EA Access comes in
Because of the fight between the formats, EA Access actually strikes a huge blow against physical games and the retailers that distribute them. They do this by offering free games and discounted digital copies, enticing players to pay the (surprisingly small) subscription fee and take advantage of the discount.
This play is seemingly to combat used game sales, wherein publishers and developers make no profit from a used game purchase at a store. By offering free games and discounts, they can potentially move gamers from the traditional stores to the online marketplace.
While definitely beneficial for EA (just imagine how many people will pay the subscription), it potentially means that brick-and-mortar shops are in even more trouble than they already were. If gamers find better deals online by paying a fee that's justifiable to them, then the store they previously shopped at will lose those sales. Games they otherwise would have pre-ordered in store they can now trial through EA Access, and decide whether it's worth the money, before downloading the full game.
If this service takes off, more and more publishers may decide to travel the same route, which will see even more digital sales and services. While there will always be those who need disc-based games, or who don't have the internet to constantly download full titles, traditional retailers will definitely feel the sting of EA Access. That being said, the service itself is an interesting move, and I'm intrigued as to where the publisher will take it.
If you'd like to keep up-to-date on the latest marketing and tech news, be sure to subscribe to our blog via email. You can find the subscription box to the right on this page.
Margin Media is an inbound marketing company based in Brisbane. We offer a range of digital marketing solutions to help your business increase its website traffic, qualified leads and customer base. To find out more about our services, visit our home page.