After months of rumours and long-running speculation, Apple finally unveiled its newest iterations of the iPhone.

Coming in two flavours, both the iPhone 6 and the iPhone 6 Plus are essentially the same device, but with one key difference - size. Collectively, however, both phones offer a few notable changes that bring them more in-line with their competitors.
While Apple did also unveil its first-ever smart watch, this article will focus on the iPhones. I will have an article for the Apple Watch up this afternoon.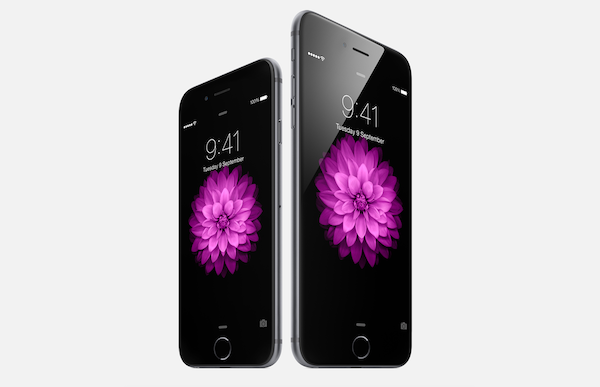 The iPhone 6 and the iPhone 6 Plus
Size
A key change for both is size. The iPhone 6 comes in at 4.7 inches (0.7 inches larger than the iPhone 5s), and the iPhone 6 Plus comes in at 5.5 inches.
An increased screen size is something that many iPhone users have wanted, so the 6 and 6 Plus do offer people two solid options. No doubt the iPhone 6 Plus could be appealing for people who have previously become converts for larger phones such as Samsung's Galaxy Note 3. But for iPhone users who prefer a smaller, more manageable phone, the iPhone 6 will likely be more ideal.
Design
The look of the iPhone 6 and 6 Plus is also different from previous phones. It comes with a curved-glass design, and both phones are thinner than the iPhone 5s's 7.6mm (the iPhone 6 is 6.9mm, the iPhone 6 Plus is 7.1mm). According to Apple marketing head Phil Schiller, the front glass is "ion strengthened". In other words, if you drop it, you have less chance of smashing up your phone's screen.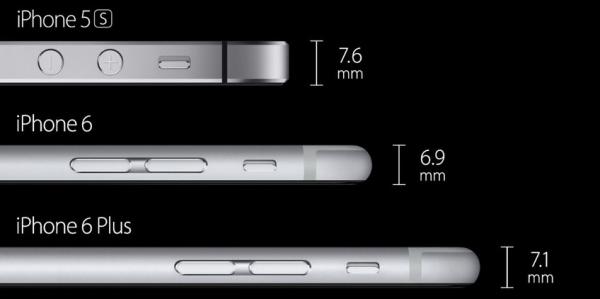 When looking at the design, it's hard not to draw parallels between the 6/6 Plus and Samsung's most recent Galaxy S phones. Still, despite the similarities, it's hard to deny that Apple's new iPhones look nice.
New chips
Both the iPhone 6 and the 6 Plus will run off a new chip, the A8 processor. It offers the same 64-bit processing for iOS like the A7 did, but it's faster and more efficient. Apple claims the chip is 50 times faster than the one in the original iPhone. But that feels like a bit of a needless benchmark when considering it's common knowledge that the original iPhone is substantially obsolete when compared to newer phones.
NFC and Apple Pay
Apple is finally stepping into the world of NFC (Near Field Communication), which will be integrated with a new service called Apple Pay. Apple Pay will allow iPhone 6, iPhone 6 Plus and Apple Watch owners to pay for purchases via their phone and/or watch. Think of it as a way of replacing your credit card - even if you do need to have a credit card in the first place to tie to Apple Pay.
For payments to be completed via the iPhone 6 or 6 Plus, users will need to use the phone's finger print scanning technology. That way, it will ensure no unauthorised payments are being made (unless someone takes off with the specific finger/thumb you use for scanning).
Other features
Many of the other features on the iPhone 6 and 6 Plus are minor upgrades, such as improved slow motion video capture and the ability to film time lapse footage. Whether this was done to take some wind out of Instagram's sails isn't exactly clear, but having time lapse functionality is great nonetheless. There's also quicker auto-focus and a slightly higher resolution front-facing camera (and burst mode if you enjoy taking selfies that much). The main camera is still only 8 megapixels, but upping the resolution of its camera has never really been a key concern for Apple.
Both phones will run on iOS 8.
The iPhone 6 and iPhone 6 Plus will be in stores on 19 September. Keep an eye out for my next article, which will focus on Apple's first ever smart watch.