Google Shopping Launched in Oz!
On the 4th May 2011, Google has finally launched Google Shopping search in Australia. This comes more than 8 years after they launched Froogle, the original name for Google Shopping. Although the shopping tab is still listed as Beta, it is automatically presented on Google.com.au and is very much functional.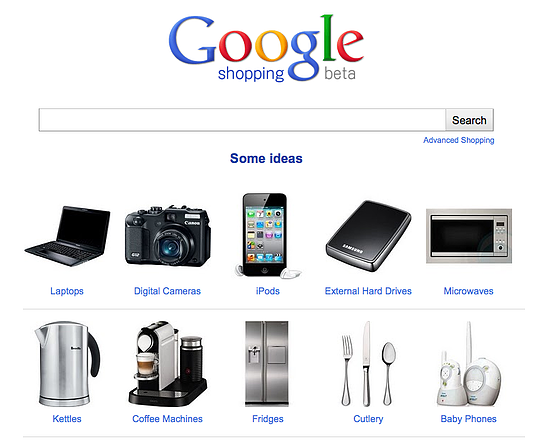 What is google shopping?

Google shopping is a price-comparison shopping service. It is a product search engine that helps people discover product information and reviews online, compare prices, and find a retailer to make a purchase.

Product aggregates such as Shopbot and Getprice have been around for years, giving consumers the ability to compare prices of consumer products across a number of online retailers. Google, as always, aims to do it bigger, better and more comprehensively. With sort and filter features Google has made the task of finding specific products online a breeze.

Any company can submit product information via Google product search or can bulk submit items for inclusion.
Google Product Search is different from most other price comparison services in that it neither charges any fees for listings, nor accepts payment for products to show up first. Also, it makes no commission on sales
So how do they make money? Similar to website searches Google sells advertising through AdWords to be displayed in Product Search results adjacent to the unpaid results.
(below)
It is no secret that the retail industry is experiencing a massive shift to online purchasing and the introduction of Google Shopping in Australia with its' user friendly functionality and displays will no doubt place more urgency for retailers to establish eCommerce solutions for their business, otherwise missing out on a rapidly booming distribution channel.

Retailers wanting to get their products registered for Google Shopping should check out our blog: How to get your products registered on Google Shopping for a step-by-step guide.