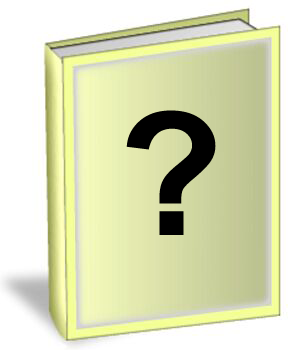 Choosing the right title for your blog article is one of the most important steps in writing your blog. It can also be one of the most time consuming parts of writing a blog and it will also be the first thing your readers see, so it's important to get this step right.
Below are 7 tips to help you come up with great blog titles.
1. Communicate a benefit
When people come across your blog article via social media or search engines and it is offering them something that they need, it is going to give them more incentive to click on your article.
2. Ask a question
Asking a question usually gets readers thinking that they need the answer. It's like saying "knock knock" to someone; how hard is it not to want to know who is there? Here are a couple of examples:
Want to know how to write a killer blog article?
Does Twitter really know what you're having for lunch?
3. Answer a question
Similar to the asking a question, answering a question immediatley gives the reader a pretty good idea of what your article will be delivering. Make sure you are providing information about something you know your audience and potential clients are asking for or may need. Think of some questions your clients ask you all the time. This is also good practice when planning on what you want to write about in the first place.
4. Be Controversial
The press has survived hundreds of years by providing us with controversial stories and it has helped sell billions of dollars worth of media. So why not learn from their success. Controversy can not only increase your readers but it is also a great way to start open communication with your readers. Controversial articles always seem to have the most amount of readers comments on them so have a little fun with it, but still remember not to be distasteful and disrespectful.
5. Use Statistics
We all love good statisitcs so go ahead and use them in your titles, just make sure you can show people where you got them from.
6. Use your keywords
You should not be relying on website users to visit your website just in case you have a new article for them to read. Website users should be finding your blog article via social media, search engines and RSS feeds. Placing your keywords into your blog title will help website users find your article when they are searching for what you are writing about.
For example: I am looking for information about dog food additives to work out why my dog keeps getting unwell after a meal. A vet posting an article about such things is definitely going to attract my attention and potentialy my business.
7. Promise a list of points
Like the title of this blog article "7 Tips To Writing Great Blog Titles", providing a promise of a list or in this case a set number of tips, will let the reader know that the information will be in point form and won't be too long.
There you have it, 7 easy yet powerful ways of coming up with a great blog title. If you have any other simple ways to writing a great blog title let us know in the blog comments section below.
Margin Media is an inbound marketing company based in Brisbane. We offer a range of digital marketing solutions to help your business increase its website traffic, qualified leads and customer base. To find out more about our services, give us a call on 1300 798 848 or visit our contact page.