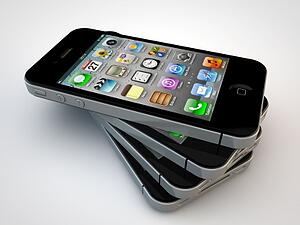 We've said it before and we'll say it again - mobile internet is a huge thing in Australia. This fact certainly rings true for marketers.

Currently there are an estimated 8.8 million smartphone users in Australia, and it is because of the emergence of these phones that mobile internet usage has soared in the past couple of years. Also, there are predictions that smartphone users will reach 12.2 million by the end of this year.
This is important to marketers because mobile marketing opens up a whole new world of possibilities in which businesses can market themselves to customers. But before we go into that, let's look at some smartphone usage statistics.

Smartphone statistics
Penetration: Australia has the second highest penetration rate in the world for smartphones, at 37% of our population. Singapore is the highest at 62%.
Mobile usage: For both male and female mobile smartphone users, they spend a lot of time on their phones browsing the internet and searching, as the following charts show.
Male

Female

Overall, both men and women use their smartphones for the following top three activities:
Browse internet
Email
General search
How marketers can take advantage of this
What is clear from these statistics is that smartphones are beginning to have a much larger reach to, and many of those who do have smartphones are using them to browse the internet in one way or another. Predictions see smartphones becoming the dominant means in which people will access the internet.
If people are going to start viewing your site through mobile more often, then you need to make sure your website is mobile optimised. To find out what not to do, check out our blog Mobile Website Design - 5 Things You SHOULDN'T do.
Additionally, consider investing in the following:
Mobile ads - AdWords, iAd
Google Places - if someone is searching for a service that your business provides within your area, you have a much greater chance of showing up for them
Social media - social media is high up on users' interests regardless of whether they're using desktop or mobile internet
Location services - consider apps such as Foursquare where you can offer customers rewards for checking in at your business
Make sure to start marketing you business in the mobile internet sphere if you haven't already begun to do so. If you have any questions or thoughts, contact us or share them in the comments below.

* Image and stat sources: