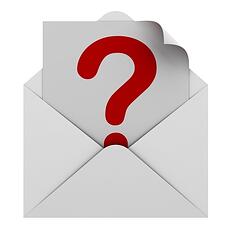 If you're considering seeking out the help of an inbound marketing provider, you of course want to find one that knows its stuff. At the same time you also want to be educated on inbound marketing and how it can benefit your business.

So whether you're entering a new phase of marketing for your business or simply want a provider to take over the heavy lifting, here are three questions you should definitely be asking them.
1. What does inbound marketing entail?
What could be more important than for an inbound marketing provider to actually know what inbound marketing is? In short, inbound marketing is the reverse approach to traditional forms of marketing. Instead of spending thousands of dollars on ad campaigns, you instead build yourself a substantial presence online where people discover you.
Through utilising things such as SEO, blogs, email marketing, lead nurturing and social media, you allow people who are interested in your industry to find you as opposed to you trying to reach thousands of potentially uninterested people for much higher costs.
What's important is that a good provider will be able to break down each field of inbound marketing. So they shouldn't just tell you that SEO means search engine optimisation, but also explain how strategically used keywords, quality content, blogging, inbound links and social media all attribute to SEO.
2. How cost effective is inbound marketing?
Another thing you'll want to know is how cheap inbound marketing is in comparison to more traditional forms of marketing/advertising. It's one of the biggest drawcards of inbound marketing.
In a recent study by HubSpot, they found that the cost per lead with inbound marketing is, on average, 61% cheaper than that of an outbound lead. Your provider should also be able to draw from personal experience and further break down the costs for each aspect of inbound marketing.
3. How successful is inbound marketing?
Last but not least, for inbound marketing to be worth your time, you're going to want your provider to show you clear examples of how effective it is. For example, a researched figure on how many businesses say they've earned customers through blogging. 92% of businesses that blog multiple times a day have gained customers because of it, as a matter of fact.
Along with showing you statistics for various areas of inbound marketing, they should also be able to show you portfolios of their work and even a few case studies from around the world that prove how inbound marketing works.
A provider that can prove their knowledge and ability is the type of provider you want. Here at Margin Media, we can give you insight into how inbound marketing works, what strategies we can put in place for you and provide quotes of how much it will cost.
If you're interested in learning more, do not hesitate to either contact us online or call us on 1300 798 848.
* Image source: Master isolated images / FreeDigitalPhotos.net