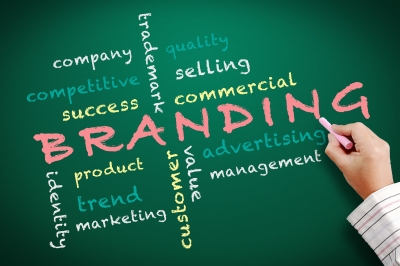 If you're planning to launch your brand online, it's important to know that it is more than just building a website.

Even before you take that step, you need to build buzz around it, otherwise you'll find your brand's early online days to be very underwhelming. To make people care about your brand, you're going to have to build awareness. To do so, consider the following tactics.
Social media
Social media allows you to reach a large group of people for next to no cost. Some social networks you'll want to be on are Facebook, Twitter and LinkedIn. Facebook has more than 10 million Australian users, Twitter is massive among brands for how they interact with their followers and LinkedIn is the quintessential business-focused social network.

Make sure you create Pages on all three and start spreading the word about your brand and impending online launch. Social media is all about interaction, so the best approach is to create posts, provide links, respond to your followers, etc. - anything that inspires discussion.
Ultimately, keep all your engagement brand focused. Talk about what your business does, give them a timeline of your brand's online unveiling. After all, you want the buzz to be about your brand, your business and what you do.
Plan
Don't go in blind. Create a three-month online plan regarding your website and your social media presence. That way, once your website launches, you're not caught trying to figure out what to do next. My advice is that you have a blog on your website that you update on a consistent basis.
By having a blog, you keep your website fresh, making it rank higher in search engines such as Google. Also, you'll have more content to link back to on your social networks - all of which will lead to more traffic and leads.
So while you can, figure out how you can keep driving people to your social network accounts and your website. Remember, it's not just about the launch. It's also about keeping people coming back once your brand has launched.
Email
If you happen to have an email database of current customers you've made, it'd be a good idea to get in contact with them. Let them know you'll be launching your website soon. Also provide links to your social network accounts.
Keep them updated with the progress of your site so they have more reason to take an interest once it goes up. Finally, through your emails, you can inform them of any upcoming events/launch parties to celebrate your brand's move online.
Promote
Last but not least, promote it with online and offline advertising. Online can be done through the likes of Google AdWords and social network advertising services such as Facebook Ads. Offline, consider print, radio and TV. Most importantly, make it so these ads are working towards promoting a celebratory event.
Yes, it's an online launch, so it's cause to celebrate. By holding a special event or launch party, you can interact with your prospects and fellow industry peers. Networking is important, and setting up your event/launch party should all be part of your promotion process.
If you want to learn more about how to build your brand's online presence in preparation for your total online launch, call us on 1300 798 848.
* Image sources: