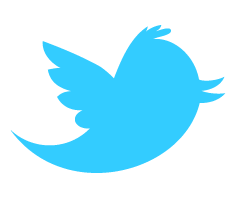 In the last 24 hours, Twitter announced it would be rolling out a new feature known as Tailored Trends.

If you're familiar with trends as they currently are on Twitter, then you know they deal with subjects or certain hashtags that are receiving a lot of attention. The current problem is that these trends don't necessarily reflect your interests but rather a generalised interest of your country or worldwide interests.
How Tailored Trends work
As the name suggests, Tailored Trends are tailored specifically to reflect your interests. This is done by noting who you follow, who follows you, what Twitter knows about your interests and your location. By putting this information together, Tailored Trends seeks to display trending subjects that are actually relevant to what you care about.
So if you've made it clear you like a TV show, then trending topics about it may appear. If something of note is happening near your location and is trending, then you'll see that trend as well. You are able to opt out of Tailored Trends by simply changing the location of the trends you want to see by clicking on "Change" in the Trends box. There will also be an option to opt back into Tailored Trends at any time.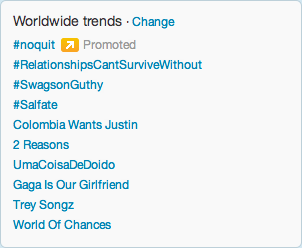 How this benefits marketers
The great thing about Tailored Trends is that they will be more able to identify your interest and involvement in your particular industry. So if your company deals with social media and a trend occurs regarding that topic, then you can look into it and join the discussion. Not only that, but you could write a blog up about the current topic and drive traffic to your site.
Last but certainly not least, you can take advantage of the powerful localisation of the new features to do some local marketing. Say there is an event - such as a festival - happening near your place of business. You could tweet about the festival and offer a special discount to people who come into your store after the festival and mention your tweet.
If you haven't yet received the new features, don't worry. They're still being rolled out and haven't reached everyone but should become available very soon.
What do you think of the new Tailored Trends? Is it a positive for marketers? Share your thoughts in the comments below.
* Image source: Twitter