This blog is written by guest blogger Simone, a Mt St Michael's student who did a week's work experience with Margin Media.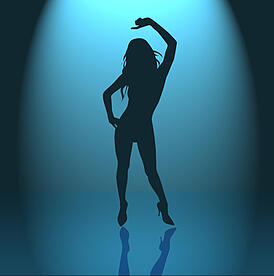 The .xxx domains were domains launched in 2011 with the tagline "Let's be adult about it".

The intention was to create a distinctive URL and separate adult websites from the rest of the internet, with the ultimate hope being it would prevent underage internet users from accessing inappropriate material. Unfortunately it hasn't been as effective as originally hoped.
The problem was that many adult websites saw no benefit in moving, with .xxx domains costing as much as $360 US a year, while a .com domain could cost as little as $1.99. Many well-known sites had already built a large fan base on .com domains. Finally, some companies were worried that owning an .xxx site would make them vulnerable to greater online censorship.
With an entirely new domain open to the public, many legitimate companies such and Nike and Pepsi were worried that they may be subjected to domain ransom, that is a person buying the corresponding domain and demanding a settlement fee be paid or they would post material that may compromise the company image.
To avoid these concerns, large companies demanded a "sunrise period" where they would have the chance to purchase their domains before the public. This solved the problem for large companies but smaller organisations are still under threat from domain ransom and online defacement.
On the release of the xxx domains over 100,000 domains were bought, however only 20% of these sites were intended to distribute adult content. The other 80,000 were concerned companies trying to protect their brand by buying the .xxx domain and redirecting the user to their official site. Some consider the xxx domains to be a 'corporate tax' with the IMC expected to make 200 million per year from 3-5 million domains.
However even after a full year companies still feel that an unclaimed .xxx domain is a potential weakness to both their company and image, and continue to renew their domains for the coming year.

Do you believe an unclaimed .xxx domain is a possible concern to your business's image? Share your thoughts in the comments below.