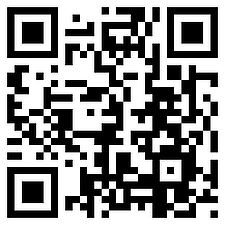 You've probably seen QR codes on drinks, on the back of cereal boxes, on websites, on billboards... Well, you've probably seen them in a lot of places.

Now more than ever companies are using QR codes to improve their marketing efforts. Unfortunately, a lot of them aren't exactly using them in the most sensible ways. In this blog I will explain what mistakes not to make when it comes to QR codes.
Where you shouldn't place QR codes
QR means Quick Response, and people read QR codes using a QR reader app on their smartphone. So given it's all about quick response and relying on your smartphone's app to access whatever the QR code links to, there are some placements that simply don't make sense.
First of all, QR codes should be easy to read. So making the QR very small or having it an obscure area is a bad decision. Some odd decisions I've seen have included:
Placing QR codes on billboards
Placing QR codes on print ads that scroll with other ads
Placing QR codes on websites
Billboard ads typically sit too high and the QR codes would have to be massive to be readable. When placed on a print ad that occasionally scrolls out of the way to make way for another, you're forcing people to try and capture your code before the ad disappears again. And given that most QR codes lead to websites or internet-based content, it simply doesn't make sense to place them on websites when you can just use links. Of course our QR code is up on this blog to illustrate what it's about.
However, some great places to place QR codes include:
Bus stop ad spaces
Posters
Pamphlets
Drink bottles / food boxes
Newspapers
These all work because people can easily reach them, the ads are static and people can read the QR code at their own leisure. While different QR code readers read at different speeds with some being incredibly fast, you don't want to rush people.
Where your QR codes shouldn't lead
QR codes can be quite effective because they can intrigue people without even having any accompanying text saying what's on the other side. In a way they're a great call-to-action that can be implemented into more traditional marketing efforts to fuse both the traditional and the online-based.
So given the intrigue they can create, it's a bad idea if your QR codes don't actually lead to something compelling or at least worthwhile. That makes it obvious that the likes of boring websites and dead text (the QR code just opens up some text that leads nowhere) aren't exactly the best landing pages.
Instead consider things such as:
Videos - either on YouTube or embedded into your site
Competition pages
Landing pages with a valuable offer
Of course you can make your QR codes lead to more traditional pages, but just make sure such decisions are justified within the context of your advertising and marketing efforts.
Some good QR code apps
When it comes to iPhone or Android, there are a few good QR code reader apps out there. However there are also the less than impressive ones that tend to crash or spend a lot of time trying to read the simple 2-dimensional codes.

For the iPhone and some smartphones there are the likes of i-nigma and zappit. However, i-nigma does seem to read much quicker and doesn't require a sign-up like zappit before being able to use it. Both of them are free, though, and better than many alternatives.
As for the Samsung Galaxy series which has seen a big popularity boost recently, it looks like the chief QR code reader supported by these phones is that of NeoReader. Other builds of the Samsung Galaxy are also compatible with other QR readers.
Galaxy S - Lynkee, BeeTagg
Galaxy i7500 - i-nigma
Galaxy - BeeTagg (NB: the Galaxy is reportedly not compatable with NeoReader)
Remember that static, easily scannable ads are the best to place QR codes on and that people want the codes to lead them somewhere engrossing.
If you have any other questions regarding QR codes and implementing them into your marketing strategies, feel free to contact us on 1300 798 848.