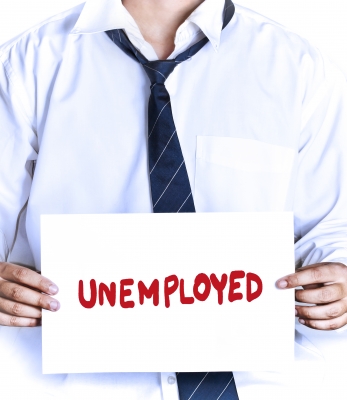 If you have a marketing manager in your company - or from an external marketing agency - you want to make sure that they're doing the best job possible.

Unfortunately there are those marketing managers out there who will think that they know everything when, really, they don't. It could be through taking odd approaches to marketing or completely disregarding your wishes. In the end, a marketing manager works for you. Here are some things a less-than-ideal marketing manager may do.
1. Lack of knowledge
When you have a marketing manager, you'd certainly hope they have a fairly strong grasp on the world of marketing. What type of marketing manager you're seeking - perhaps you'll want a inbound marketing manager or an outbound marketing manager - also plays a role.
So, of course, you shouldn't expect an inbound marketing manager to have an incredible knowledge of more traditional marketing methods, just like you shouldn't expect an outbound marketing manager to have a full grasp on inbound marketing. But they should definitely understand their claimed fields of expertise.
Imagine sitting down with an inbound marketing manager, asking them about social media and they freeze and fumble their way through explaining it. That's a bad sign. Marketing of any kind is something you want to get right, not blindly stumble your way through.
2. "All you need is traffic / exposure"
Okay, let's state this straight away - earning traffic to your website or gaining exposure for your business through marketing is a very good thing. But there's also something known as return on investment. And earning traffic and exposure does not equal sales. It's part of the process, but it's not the most accurate measurement of success.
You want leads and sales - that's the point of marketing. Because in all honesty, you could get plenty of exposure for your business by yelling out its name at passers-by in a busy intersection, but it doesn't equate to them making the jump to become a lead or sale.
So if you're earning heaps of traffic or exposure and your marketing manager says that's good enough, it's not. Ask him or her why it's not resulting in leads or sales.
3. They don't respect your requests
Whether internal or external, a marketing manager should not disrespect your requests. Yes, sometimes they'll have to be brutally honest with you about what marketing methods haven't been working, but that's an entirely different thing.
If they decided to write a blog about a controversial topic you did not want to touch, and they went up and published it even though you said not to, that's a lack of respect for your requests. A good marketing manager can easily improve your marketing efforts without going against you.
In the end, you're paying them. You've employed their services. So while sometimes they'll have to draw the line and tell you where you're marketing efforts are suffering, that doesn't mean they can't amend those problems without disrespecting you.
There are other reasons that you may have to reconsider you're employment or association with a certain marketing manager, but these are just an example of some of the key issues you should look out for.
If you've had to deal with a difficult marketing manager in the past, we'd love to hear of your experience and how you handled the situation. So share with us in the comments below.
* Image source: winnond / FreeDigitalPhotos.net