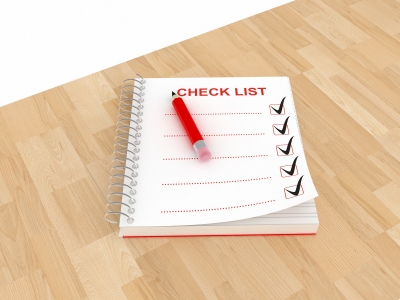 So you've started building your business's social media presence but you're not sure what to do?

To help give you some ideas, I'm going to tell you five fundamental social media practices you should consider taking part in. Depending on your business, some of these may apply more to your business than others.
1. Segment your brands
If you're a small business, chances are this point won't really be applicable to you. However, if you're running a large company with numerous brands under it, then this is an important factor to consider.
So say you're like the Coca-Cola Company that has numerous brands such as Coke, Fanta, Sprite and Powerade. Is it better to have a Coca-Cola Company social media page or a separate page for each of your brands? The answer is separate pages.
Expecting your fans and followers to easily make sense of your page if you're promoting multiple brands all at once (some of which they won't care about) is simply a bad idea. So identify each of your brands and create dedicated pages to each. That way people who like that brand in particular will follow it and not have to face mass confusion.
2. Link to your website
On each social media page you have, make sure they're linking back to your website. There's not much justification that's needed for doing this. It will bring your site more quality traffic and increase your chances of earning leads and sales.
3. Generate quality fans and followers
Having 1000 fans isn't necessarily better than having 500 fans. What matters is quality fans and followers. Some people may like your Facebook page or follow your Twitter account because you happen to run a competition where they can win something great. So, in the end, you may just get random followers as a result who don't actually care about your brand.
What you want to do to earn quality fans is to discuss the type of topcs you know your ideal target audience would like. Also inform your website visitors, blog readers and email subscribers of your move into the social world and provide easy links for them to use to start following you. You want people who will engage with your product or service.
4. Answer questions and converse
What would be the point of having a social media presence if all you did was post links to your website? While promoting your site and sharing links is by no means a bad thing, it is if that's all you're doing. Your fans/followers may as well be following no one at all - because you're not talking to them.
Ask you fans questions, inspire discussion, converse with them and answer their questions. The more you interact, the better. You humanise your business and reassure your followers that you're actually listening to them.
5. Be honest
Honesty is the best policy, especially as a business. Never lie or tell half-truths to your fans. It is exactly the same as lying to a customer/client. If you happen to get any information wrong in a post, make another post correcting your errors and apologising. Making mistakes is human and people will understand. Lying, however, is looked down upon universally.
What else do you think businesses should do on their social media accounts? Share your tips and opinions in the comments below.
* Image source: David Castillo Dominici / FreeDigitalPhotos.net