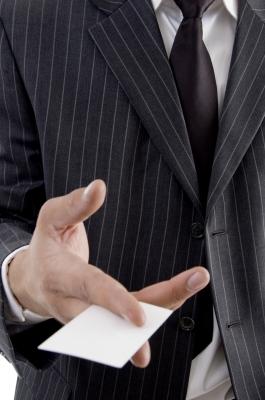 When it comes to social media, there are numerous advantages that exist for brands - both business and personal brands.

I've spent plenty of time discussing how to build your business's presence on social media, but today I'd like to focus purely on personal brands. So if you're representing yourself for a certain service - perhaps you're a motivational speaker, fashion design or writer - then social media is a great platform you should be using. Here are three steps to building your personal brand on social media.
1. Consider Your Platform
Much like a business, it's important to consider which social media platforms you'll use before jumping in blindly. A few to consider are:
Facebook - the largest user count of any social network
Twitter - a very popular platform among businesses and individuals (personal brands) to keep their followers updated
LinkedIn - an ideal choice for businesses and individuals that offer a B2B service
Pinterest - a strong visually-focused social network that would be ideal for people such as fashion designers, painters, etc.
Instagram - another visually-focused social network that is available on smartphones
Depending on your profession, you may want to consider other social media sites such as Google+ and YouTube. YouTube would be especially good if your personal brand was to do with film-making, music, art, etc.
Keep in mind that while your personal brand is you, you shouldn't be creating personal profiles for your brand. You still need to create a public page (such as a brand page on Facebook). Not doing so can be a breach of policy.
2. Start engaging
Once you've decided which platforms you want to use, it's about setting up your pages and then engaging. Engagement - whether you're a multi-national business or one person - is an integral part to social media. In fact, it is the most important aspect of social media.
To get people to start liking your pages or following you, be sure to inform your current customers and prospects that you've made the leap to social media. From there be sure to constantly interact with your fans/followers. The more you interact, the more they'll be inclined to check out your page.
Given that social networks have a newsfeed or timeline that users can refer to, you will have a greater chance of popping up in people's feeds more often if you're consistently and frequently engaging people on your pages.
3. Be personal
It's a general rule we encourage that businesses be more personal on social media (by which we mean speaking to your fans/followers as person and not a company), and this goes the same for anyone with a personal brand. If anything, being personal on your pages is probably even more important. After all, people will indentify you as a person more than they would a business brand.
So don't be afraid to speak in your voice - just make sure to keep it family friendly. Use humour, ask questions, answer questions and thank your fans/followers. Much like a business, though, make sure you handle customer complaints personally and away from the public realm of a Facebook post or Twitter tweet.
If you're promoting a personal brand on social media, how do you go about presenting yourself? Share your tips with us in the comments below.
* Image source: imagerymajestic / FreeDigitalPhotos.net