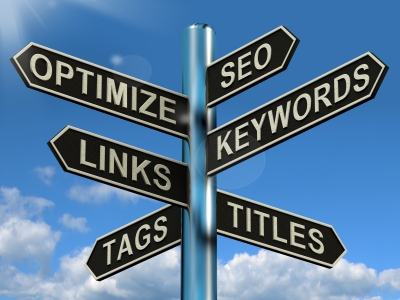 If you're in the process of redesigning your blog, there are SEO errors you could make without even knowing it.

To help you identify these possible mistakes so that you don't make them yourself, I have listed five key mistakes to keep an eye on.
1. Removing high-traffic pages
When redesigning your blog either with a new CMS or to a new look, old blog pages can sometimes be removed as part of the process. Certain pages may be identified as no longer important or their URL will change. However, even if you think you don't need an old blog post, it's a better idea to not remove them.
This is because old blog pages attribute to your rank and search engine authority. By removing them, you also impact on that rank and authority. If the URL does change, be sure to implement a 301 permanent redirect on your old page so that users are linked to the new URL for that blog.
2. Keywords removed
Another thing that can be lost during a redesign are keywords. Either your new design removes the list of keywords you consider to be important or things such as meta-descriptions and bolded text no longer exist or are changed (e.g. your bold text is no longer bold).
It's important that with each blog that is moved over to the new design that you check the copy is the same, similar tags and meta-keywords are used, that your meta-descriptions are carried over, etc. This way you're still giving the same level of authority to your keywords as you did in your old design.
3. Your new blog takes longer to load
In your blog redesign be careful to ensure that you don't implement new designs that cause it to load slowly. For example, Flash animation can cause substantial load times as do massive amounts of coding. If a site takes too long to load, people can click back which constitutes a bounce. The more bounces your site receives, the more this hurts your site's rank.
4. Your new CMS Affects Your URLs
As I mentioned in the first point, redesigning your blog can leave you with changed URLs. This can certainly occur when you begin designing your blog with a new CMS (content management system). So say if you changed from the WordPress CMS to HubSpot, chances are your blog URLs will change. Be sure to implement 301 permanent redirects to address this issue.
5. You restrict your copy
In your redesign, make sure that the copy of your blogs are not being pushed below the fold. One part of Google's numerous algorithm rules is that it really cares about copy that is above the fold (on the top half of the page). So if the top half your pages are filled with massive images and ads, then this will hurt you.
Not only that, but if someone lands on your page and is met by ads and images but not the copy they expected to find, they could immediately bounce back from your site. Therefore it's important to give your copy room to shine above the fold.
What other SEO mistakes could be made during a blog redesign? Share your thoughts with us in the comments below.
* Image source: Stuart Miles / FreeDigitalPhotos.net