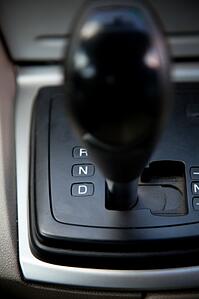 When it comes to social networking as your business, it's not uncommon to use some type of automation software that allows you to schedule posts on your different social media sites.

But with automation also comes the need to consider whether you're using the feature in the best way for developing your social media presence. Naturally, mistakes can be made. Here are 7 major ones you'll certainly want to address.
1. You automate posts too frequently
On social media there is a fine line between a good number of posts and too many. That's why it's important to consider how often you should be setting up scheduled posts on each respective social media site. With Twitter, posting on a more frequented basis isn't that much of an issue. However, on Facebook scheduling the same amount of posts could make people feel like you're spamming them just to pop up in their news feed constantly.
You need to spend time doing a bit of trial and error and see which frequency of automated posts earns you the biggest engagement and reach.
2. You don't follow up on scheduled posts
One of the reasons you may end up scheduling too many posts each day could be because scheduling gives you the sense that you can simply set your posts up and then forget about them. This also leads to the problem where you may not follow up on your posts. Under no circumstances should you ever do this.
Just because they're scheduled doesn't mean people won't respond and ask questions about them. Treat these posts like you would any other and reply to anyone who comments or makes an enquiry.
3. You leave no room for other posts
Another issue excessive scheduled posts brings is that they leave no room for you to make other posts. What if something newsworthy emerges and you want to make a post about it? Or perhaps you've written a new ebook you want to promote a little? If you already have a sea of posts for that day, these extra posts will receive nowhere near as much attention.
4. Your posts are robotic
Just because a post is automated doesn't mean it has to sound robotic. Give your scheduled posts just as much attention and personality as posts you write and post there on the spot. They're still being written and read by humans, after all.
5. Your posts are the same across all social networks
Twitter posts have to fit within a 140 character limit. On other social networks like Facebook and LinkedIn, the same rules certainly do not apply. The way your posts are written should be written for the correct platform. So don't have 140 character posts on each site.
Furthermore, it would be a fairly logical conclusion that when you're posting something on LinkedIn that you're writing to a crowd of professionals. On Facebook, you could be talking to a much wider audience. Don't ever forget to consider your audience.
6. You're not measuring the performance of your posts
A strong percentage of social media automation software will provide you with metrics relevant to your automated posts. They could include things such as reach, how many retweeted/shared your posts and more. Even if your software doesn't have this, sites such as Facebook will provide you with metrics for your Page and posts.
It's important to try and get a good sense of how your automated posts are performing. If they're not doing as well as you'd like, then chances are you need to revise your strategy. Maybe posts at a certain time of day are performing far better than those at another.
7. The timing of your posts are wrong
When scheduling something, you have to make sure that it is written to reflect the day it will actually become visible to your fans and followers. So don't promote a sale that's happening on the 11th with a post that ends up going up on the 12th. Also, if you're a multi-national company, then you will need to take into consideration time zones if making a post for a certain country or region.
What other automation mistakes should be avoided? Share your tips with us in the comments below.
* Image sources: