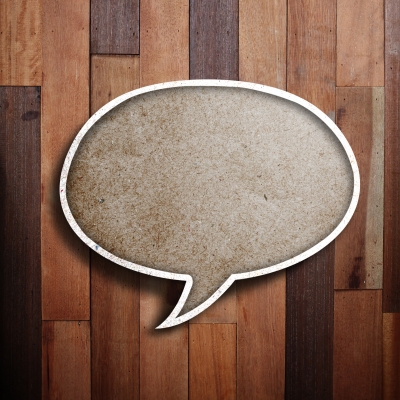 When you earn yourself a customer who pays for your product or service, it's important that you keep in touch with them.

This is because while new customers are great, returning customers are even more valuable. They become a shining example of the fact that your business is one to trust and come back to. In other words, you have to keep in touch with them and ensure they still engage with you.
One of the best ways to do this is through email marketing. So if you have some customers who have also provided you with their email address at some point, here are a few simple things you can do to keep them engaged with your business.
1. Thank them
Personally, if someone decided to buy something from me, I would be very thankful. I'm sure that you and your business is in the same boat. By paying for your product or service, that individual has helped you out. So send them an email that simply says thanks without the sales pitch.
2. Update your customers on changes to your business
Are you moving location? Redesigning your website? Changing your contact information? All of these facts could potentially matter to your customers. By keeping your customers up-to-date about changes to your business and the industry in which you're involved, you're showing them that you care about keeping them informed.
They'll value this business attitude from you because you're not always just telling them about the next thing they should buy but actually making sure you don't keep them in the dark about changes. It also keeps your business on the forefront of their mind.
3. Special offers
As I said, not every email should be about your products, but you do have a greater amount of freedom to throw in the sales pitch to those who have already bought from you. Whenever you have a special offer going on, let your customers know about it. After all, they've bought from you before - so why not again?
Another thing you can do is offer exclusive deals to your customers in your email list. A type of exclusive "returning customer" deal. Or a loyalty rewards program, if you will.
4. Personalised emails
With the right software, sending personalised emails isn't that hard in terms of simply addressing your customer by name in the copy. You'd be surprised how much a customer will appreciate that. Depending on your customer count, you may even be able to afford sending unique emails to each of them.
Whatever approach you choose to take, giving your emails that personalised feel is better than making loyal customers feel like they're just another number.
5. Observe your email reports
Another thing you should do is keep an eye on your email marketing reports. Look at things such as open rates, unsubscribe rates and bounce rates. By doing so you can get a general impression of how many of your customers are interested in what you have to say after sale.
Worth noting, however, is the fact that a low open rate could be due to a poor subject line, so it may be something as simple as a subject line revision. Also observe your bounce rate and make note of what addresses these bounces are occurring at.
6. Contact bounced customers
With the list of email addresses that your emails have bounced from, see if you have any other contact information for these customers - such as a phone number. What you can do then is phone these customers and ask them if they've closed down an email account and whether or not they would like to receive further correspondence from you.
With this, you show this customer that you care about maintaining in contact but will also respect their wishes if they want to end contact. It also helps you ensure you don't continue sending your emails to an address that bounces which can ultimately lead to your sender address being blacklisted.
What else would you do to keep engagement with your customers up whether through email marketing or other means? Share your tips with us in the comments below.
* Image source: bplanet / FreeDigitalPhotos.net