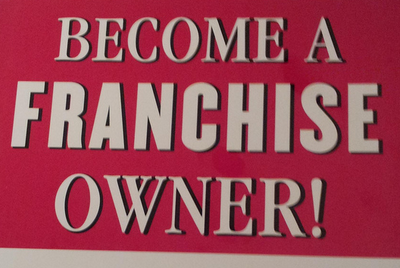 Whether you're the franchisor of a large business franchise or a small one, it's important for you to help out each of your individual franchisees.

It's an aspect that a lot of franchisors forget about, but failing to help out your franchisees can make their job a lot harder than it should be. Without support or a sense of direction from the franchisor, a lot of franchisees can find themselves lost and unsure about what is expected of the business.
Today I'm going to talk about how you can help out your franchisees online through the following:
Providing them with an outline of franchise expectations
Providing an online point of contact
The handling of social media accounts
Localisation efforts
Setting up localised online marketing
Outline of franchise expectations
Whether you provide them with an electronic copy or hard copy, you should provide your franchisees with an extensive but understandable outline of what is expected of them as part of your business's franchise.
This could include things such as pricing guidelines of products/services, recruitment processes, online ettiquette (e.g. social media policy), who will handle the advertising of their franchise store (we suggest you handle that), and how and who to contact in regards to certain franchise-related enquiries.
These outlines can include whatever you want, but most importantly they should cover everything you believe they need to know.
Online point of contact
If your franchisees have any questions, then you need to provide them a point of contact that they can easily reach at any time. This means you should certainly have an online point of contact that you'll check frequently and reply to quickly. Along with an online point of contact, also provide them with a phone number they can reach.
Taking on a franchise can be daunting, especially at the beginning. Your franchisees need to know that they can reach you if need be. A lack of support from head office will only make their job more overwhelming and complicated to deal with it.
The handling of social media accounts
When it comes to social media, you shouldn't expect your franchisees to carry the weight of your brand image - that's your job. They can deal with that in a localised fashion, but not in an expansive online arena. As a franchisor, you can claim localised pages of your franchise on Facebook. If you'd like, you can make your franchisee an admin, but all promotional material should handled by you or your business's social media team.
After all, all corporate decisions are ultimately made at the top. So it's better for you to announce them because you will understand them extensively.
Localisation efforts
Another thing you have to take care of is the localisation aspect of each of your franchises. Be sure that you begin listing the locations of all franchises on platforms such as Google+ Local and Facebook Places. With total control over them, you can update information on the locations if a special deal occurs or your franchisee informs you of changes such as them wanting to hand it over to new management.
Localised online marketing
Through services like Google AdWords and email marketing, you can streamline marketing campaigns for your numerous franchise locations. Perhaps there's a special going on at one store for the week and then that will move to another franchise the next. Then you will also have the deals that happen simultaneously across all franchises.
As you'll be the one to most likely roll out any special deals, taking the reins ensures that no online marketing mishaps occur. It also removes the stress from your franchisees who prefer to simply worry about running their local store without any of the other concerns.
In the end, the responsibilities you take on as franchisor are the same as any individual business that doesn't operate as a franchise. You are ultimately responsible for the marketing, image and operation of your brand name. You should also be helping out your franchisees just like any boss is expected to help out his/her employees.
If you're a franchisor, what do you do make things easier for your franchisees? Share with us in the comments below.
* Image source: ShashiBellamkonda