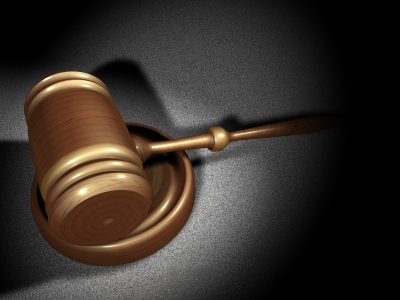 There has been a recent ruling by the Advertising Standards Bureau that has left businesses in a furor.

In response to two cases taken on by the ASB, they have ruled that a business/brand's Facebook Page is an ad platform where all content submitted onto the page - including user-generate content - is liable under the Australian Association of National Advertisers (AANA) code.
What does this ruling mean?
In its simplest form, this ruling means that if a business's Facebook Page contains any content (such as posts, photos, videos) that breaches the AANA code, then that business will be held liable. However, what separates this ruling from others that have been placed on more traditional forms of advertising is that businesses will also be held liable for offensive content posted by other Facebook users (such as the Page's fans).
It's a controversial decision that has led to a lot of anger from businesses and the marketing industry. Unfortunately, though, this ruling has been upheld, meaning that any Australian business or brand that has a Facebook Page or intends to have one in the future must now adhere to these parameters.
Why this is a bad thing
In any traditional form of advertising - such as an ad on TV - the business and advertiser has only had to account for their own actions. If their ad contains any content that could be deemed offensive or inappropriate, then that is something they have done themselves. Similarly, if a business happens to post any content on Facebook that is deemed offensive, then it makes sense that they would be held accountable for that.
But why should businesses be held accountable for comments or posts individuals happen to post on their Timeline that are deemed offensive? Shouldn't that individual be held accountable for it? That business did not encourage that comment and it was certainly never part of their marketing efforts.
Nowadays, Facebook allows anyone to comment on the Page of a business. It used to be that you had to 'like' the page beforehand, but this has been done away with. Regardless, it has never been that hard for someone to jump on a Page and leave some offensive material on there.
Things such as profanity, racist comments and sexist comments, inappropriate videos and all other forms of offensive comments or material can all be thrown on a business's Page immediately and, as a result, then be exposed to numerous others before the business even becomes aware.
So if someone complains to the ASB about this content immediately, does this mean that the business must then pay the price for someone else's transgression? How exactly is that fair? As it is, most businesses on Facebook do their best to monitor and remove any offensive content from their Page's Timeline, but they cannot monitor it 24/7.
Another factor to take into account is that people aren't clueless. The average user on Facebook will be aware that that offensive content hasn't come from the business but rather from some random user. People know that content from an unrelated user is neither linked to or reflected by the business itself.
Assuming that cluelessness means you should also assume the same in the real world. If someone in a restaurant began screaming out profanities or racist comments out of nowhere, would anyone really think that that's what the restaurant believes? Employees at the restaurant would ask the person responsible to stop or they would remove them from the premises. When a business becomes aware of offensive content on their Facebook Page, they will remove it as well.
You cannot control the unpredictability of human nature. Neither in the real world or in the online realm. If businesses are already doing everything they can to try and monitor and remove offensive material posted by Facebook users, then what more can the ASB expect? Additionally, users who post this material aren't suddenly going to stop out of empathy due to the fact a new ruling has made businesses accountable for it.
Finally, as it stands businesses already must abide by guidelines set by Facebook itself, which have a tendency to change fairly regularly. So if the issue ever occurs where the ASB's ruling conflicts with new Facebook guidelines (e.g. Facebook could decide that, as a Page, you're not allowed to delete any posts made by users), what are Australian businesses supposed to do then? Either way they would be breaching guidelines and could face consequences because of it.
What's your opinion on this new ruling by the ASB? Is it fair or going too far? Share your thoughts with us in the comments below.
* Image source: Salvatore Vuono / FreeDigitalPhotos.net