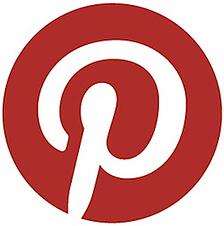 Pinterest recently announced on their blog that the social network has now gone public.

In the past, the only way you could join Pinterest was through requesting an invite from Pinterest themselves. Now, however, Pinterest have changed this and requesting invites are no longer necessary, with sign-ups open to everyone.
People can join either through their Facebook or Twitter accounts or the newly introduced email sign-up, meaning you can have an account that is unique to Pinterest and does not require you to link it with a Facebook or Twitter account.
This change in Pinterest's sign-up process is certainly a clear sign of just how popular the social network is becoming. Australia alone is estimated to current have around 620,000 users and 1.8 million total visitors.
Pinterest's growth has been undeniable and the introduction of an email address sign-up with the new public registeration illustrates the confidence they have in their network and it being able to stand on its own.
The benefit for marketers
The clear benefit this change brings is the fact that people will now more easily be able to join Pinterest. So those who didn't because of the inivation request process now have no barriers to get past to join Pinterest. For marketers, this means there will be notable growth in the number of Pinterest users. More users means a greater audience to reach.
So if you believe your business could build a very strong presence on Pinterest, now's the time to jump on board and start marketing yourself.
How to market on Pinterest
Pinterest is all about the visual. As its name implies, Pinterest is a digital pinboard - a place where people can pin up images of something they like. Just like any good social network, Pinterest allows other users to then repin any pins other users have made. So if you want to market yourself well on Pinterest, you need to think visual.
A good start is to consider what type of images would work with your business. Say you're a restaurant, a natural choice would be to showcase the meals that are made there. Another approach would be to have interior and exterior shots of your restaurant, photos of events, staff, etc.
Your images can't be blantant advertising, but there is no rule against taking photos that truly illustrate the nature of your business. However, dependent on your business, you can incorporate catalogues which can link to your site's webstore if you have one.
Just make sure your images are engaging, reflective of your business and will inspire people to share. Social networking is one of the greatest word-of-mouth forms of marketing you could ever use.
Also be mindful to keep text to a minimum - it's a visual social network, after all - and ultilise different pinboards for different categories (e.g. dinner pinboard and desert pinboard) to ensure your account can be navigated through easily. To learn more about all of these marketing strategies and more, check out this blog.
Are you marketing your business on Pinterest? What methods are you using to build your reach? Share your tips with us in the comments below.