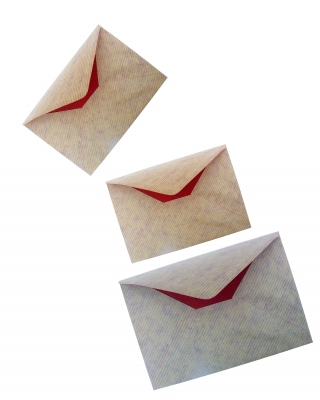 When it comes to email marketing, it can often feel like there are so many things you have to take into account - so many things that could potentially go awry.

With a little planning, though, you can ensure that you won't be facing numerous catastrophic email meltdowns. Not only that, but noting the following seven points will help make your emails more appealing and improve the success of your email marketing campaigns.
1. Subject line
On average, an email will only show about 70 characters of its subject line in the inbox, mobile's will show only around 20 characters. Because of this it's important to make sure your subject line either:
A) Fits within this character limit; or
B) The most important copy in your subject line appears within this character limit
The subject line is where you want to capture people's attention and try to get them to click on your email, so you need to ensure you have your most captivating copy front and centre.
2. 'From' field
It's important to give your emails an identity to your recipients. The best way to do this is to make sure your 'From' field has a recognisable name. This could be the name of your company, the name of a notable person from your company, or both. Either way, giving your emails a clear identity is better than leaving them with just a regular email address and no clear name to put to them.
3. Offer a browser version of your email
Just recently while putting an email together, it looked like the email wasn't going to load the images correctly. While the problem was resolved and the images ended up loading fine, the email still had a back-up in case - a browser version of the email.
It's a great thing to have in case your emails do encounter a problem and don't display properly for your recipients. They can simply click on the browser version link and see the email the way it was intended.
4. Keep it short
Emails aren't supposed to drag on - at least not the emails that come from businesses. Keeping it short and to-the-point is the best approach. Also make sure that you don't rely too heavily on images in your emails. As mentioned, things can go wrong and your images may not display correctly, so they shouldn't be the focus of your emails.
For the images you do include, associate some alt text with each in case they don't display. That way your recipients will still get a general idea of what the images were meant to be.
5. Include your physical address
You know what helps make your emails seem more legitimate? The inclusion of your business's physical address. Not only that, but you should also include your phone number and any other contact information your recipients may find useful. The more ways in which you can prove your business's emails are legit, the better.
6. Clear CTAs and social sharing buttons
With your emails, you want to be earning more leads, conversions, re-conversions and have more people spreading the word about your business. The best way to do this is by having calls-to-action and social sharing buttons. Not just that, you want them to stand out from the rest.
Your CTAs should be large and their colours contrast the rest of your email design in a good way - it shouldn't clash, it should just stand out. You should also encourage people to share content from your emails and follow you on social media. So make sure you have clearly marked social sharing and follow buttons as well.
7. Simple 'unsubscribe' option
Finally, you must have an unsubscribe option in your emails that your recipients can click on if they decide they no longer want to receive your emails. The important thing is to make the unsubscribe process simple. At most, they should only have to click on the link and then confirm on the landing page that they want to unsubscribe. Making it needlessly complicated will frustrate them and earn you a former recipient with less than flattering things to say.
If you have any other tips on making your emails more appealing to recipients, be sure to share them with us in the comments below.
* Image source: luigi diamanti / FreeDigitalPhotos.net