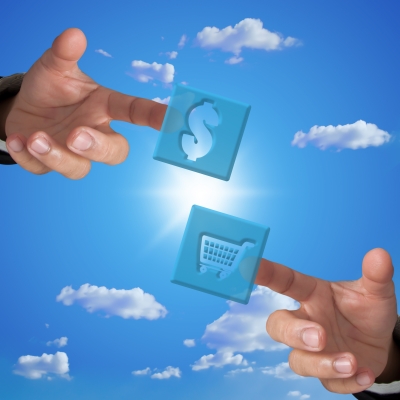 Today I'm going to look at making sales through emails - plain and simple.

With email marketing, much of it is about nurturing your leads towards sales. But once you have a set of leads or current customers who you believe are ready to make a purchase (or another one), here are some promotional email ideas that could see you earn some valuable sales.
1. Credit with a time limit
Everyone loves a discount, so two ways you can achieve this is either with a sale or offering your email subscribers some free credit for their next purchase that will only apply for a set time limit. So you may offer a free $10 credit to go towards any purchase for the next seven days.
The credit works in the sense that it will reduce the price for them, but the free credit will not exceed the set price of any of your products, meaning you earn revenue regardless. The time limit creates urgency, giving them stronger incentive to take you up on your offer.
2. Share with a friend
Prompting your subscribers to share information about your deal or special offer with a friend is a great way to increase your customer base and sales. A good way to encourage sharing is to offer your current subscribers a little reward for their efforts.
Perhaps their next purchase could be a at a reduced price. Or maybe they'll receive a free gift or a rebate. Rewarding those who do business with you and then spread the word is a great way of turning them into a loyal customer and earning yourself an even greater audience of leads and return customers.
3. Price change
When talking about a price change, I'm not referring to a sale. Rather this is in reference to when a product or service you provide has gone through a price revision and is going to be increased. You can then inform your email subscribers about this price increase and for them to get in quick and purchase the product/service before the increase occurs.
This may just give the push to those who've shown an interest in that product/service but haven't committed to a purchase yet to finally go ahead and do so.
4. Limited supply
Even though many people would consider the "limited supply" claim a bluff, it's still a marketing technique that works when used honestly. This is a great way to inspire first-time buyers or infrequent purchasers to really engage with your business and earn you sales.
To really instill that sense of urgency, don't afraid be to incorporate a countdown in your emails or have one sitting prominently on your landing page. Nothing says supply is limited than a counter getting closer and closer to that impending "0".
5. Offer them something valuable
Valuable never needs to mean expensive. In fact, many businesses have a valuable product or service that people love that may not actually cost that much, but if it was free than it'd be even better. So take the time out to think of that neat little product or service of yours that wouldn't hurt to offer for free in conjunction with another purchase.
The idea is that your subscribers will happily purchase whatever product they need to in order to get the loved freebie. What matters is that it makes sense. For example, offering a free special drink with a meal makes sense. Offering a free cigar with a bar of chocolate doesn't.
What email promotions have you done in the past to boost sales? Share your ideas with us in the comments below.
* Image source: suphakit73 / FreeDigitalPhotos.net