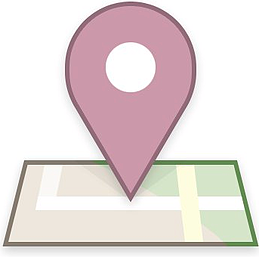 If your business is on Facebook, then utilising Facebook's Check-in feature could really benefit you.

When setting up your business's Facebook Page, you can put down its exact location on Facebook's world map, known as Facebook Places. With your business listed on Places, it allows users to discover you more easily. Another thing it allows is the ability for people to "check-in".
What is a check-in?
To keep it short and simple, a person can check-in to your business by clicking on the check-in option on their smart phone or adding a it to their post when on their computer. For the most part, however, check-ins are done via mobile as they offer more accurate location tracking.
Checking in is a user's way of geotagging themselves so that their fellow Facebook friends know where they currently are. So if someone walks into your place of business and your business is listed in Facebook Places, then they could potentially decide to check-in.
The 10 most popular Facebook Places in Australia
Naturally, the more check-ins a certain business/place has, the higher it will be ranked on this list. Here are the top 10 Places in Australia and the total number of check-ins they have had.
| | |
| --- | --- |
| Place/Business | Number of Check-Ins |
| 1. QANTAS Club | 285,738 |
| 2. Brisbane Airport | 240,895 |
| 3. Brisbane Airport, Domestic Terminal | 194,391 |
| 4. Adelaide Airport | 163,680 |
| 5. Melbourne Airport | 135,731 |
| 6. Gold Coast Airport | 129,385 |
| 7. Surfers Paradise | 95,101 |
| 8. Suncorp Stadium | 76,877 |
| 9. Virgin Australia Terminal, Melbourne Airport | 63,105 |
| 10. Warner Bros. Movie World - Gold Coast, Australia | 60,279 |
As you can see from the top 10, many of them are different airports/airport terminals throughout Australia, which means people certainly love to let their friends know when they're heading off for a holiday. Along with that, holiday destinations are popular check-ins as well, such as Warner Bros. Movie World theme park and Surfers Paradise.
One really interesting factor is that 6 of these 10 top ten places are all based in Queensland, primarily around Brisbane and the Gold Coast. So if your business is based in either of these cities, it appears as though Queenslanders love checking in.
How Facebook Check-In can benefit marketers
First of all, let's look at exposure. Imagine a Facebook user comes into your business and checks himself in. Turns out he's a pretty popular user with a couple hundred friends. Also, his friends tend to interact with him quite a bit on the social network, meaning any post he makes is ranked pretty highly and could show up on a large number of his friends' news feeds.
For the sake of this example, let's say his simple check-in is seen on 50 or more of his friends' news feeds. Congratulations, your business's name was just promoted for free to 50+ people. Not only that, but if any of his friends are nearby, it could mean they will head on over to your place to meet up with him, which means you could have another customer on your hand.
But beyond these basic benefits is also the ability for you to market your business with check-ins. Maybe you could create a deal where if someone checks-in to your business they will get a free drink.
While Facebook's official check-in deals system is not broadly available to Australian businesses, this doesn't mean you can't have a check-in deal displayed in your shop or have your employees explain what a Facebook check-in will earn your customer. They can simply show on their phone or computer that they've checked in and you can honour the deal.
By marketing with Facebook Check-in, you give people incentive to check-in for a deal and, as a result, their check-in then gives you greater exposure. This means both you and the customer benefit.
If you've ever utilised Facebook's check-in feature to promote deals or market your business more effectively, we'd love to hear what the results were. Be sure to tell us in the comments below.
* Statistics courtesy of socialbakers.com