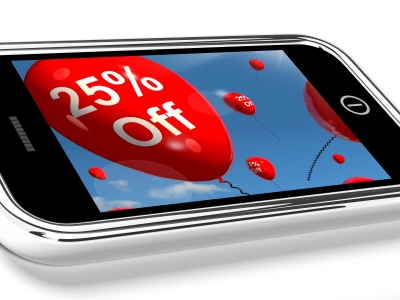 Is your website optimised for smart phones?

I can't imagine how lost I would be these day if I couldn't check the weather, buy movie tickets, check my email, read blogs or check into places all while on the go.
The introduction of smart phones has literally changed the way we use phones. Companies are starting to see the advantages of having a mobile website as it improves the reach and image of their business. It's an important avenue your business should consider implementing as well.
In this blog post I will outline a beginner's guide to mobile website features and what to consider when launching your desktop website as a mobile website.
Mobile growth and optimisation
Notice how many people are constantly on their phone while walking, on the bus or just waiting around? They're probably bidding on a new iPhone 5 on Ebay while updating their status on Facebook… Maybe even while they check the news. We are really keeping busy, aren't we?
In a Sensis report from Australia, 94% of respondents claimed they access the Internet every day either on their mobile phone or iPad/iPod Touch.
Smartphone optimised content is increasingly growing, with over 8.8 million smart phones in Australia. It is also estimated that by 2013, browser-enhanced mobile phones will exceed 1.82 billion worldwide according to Web.app.com. It is also believed that mobile browsing will surpass desktop browsing by 2014.
6 Steps to a mobile-optimised website
1. Keep it simple, be selective
As smart phones have limited screen space against a normal desktop, it is important to avoid general clutter on your mobile website. Don't treat your mobile website as a normal website.
Consumers can easily lose interest if they have to scroll down and to the side to see all the information. So streamline your content and don't put too much of it in one space. Consider context and content carefully in regards to text and graphics.
2. Size matters
Don't use large sized files as 3G is not as fast as normal Internet and will take longer to download images and content. With mobile surfing comes impatience, which means that it is essential that your audience can obtain your information as quickly as possible.
3. Don't use Flash
Both Java and Flash will slow down the speed of your mobile website. Keep in mind that most people only wait around 5 seconds for a page to load on a mobile before they might log out or check another website as they become impatient. Also remember that iPhones don't even support Flash.
4. Cut down on data
As mentioned, keep it simple when creating your mobile content in order to be as usable, practical and purposeful as possible. Combine or eliminate content and make sure to resize images as mobile-optimised files or use CSS (elements such as layout, colours and fonts) instead of images to improve content accessibility, flexibility and the presentation of your mobile website.
5. Use mobile features
As technology is constantly evolving, it is important to produce content which can easily be updated and altered according to new trends or software. These could be features such as 4G connections, click to call (CTC), calls-to-action, links, share options, office hours and maps. However, keep it simple and don't clutter your page with too many links, buttons or images.
6. Do some research
As with any new project your business might commence, planning is a significant part of it putting together a mobile website. Depending on your type of business, what you offer, who your target audience is and how your competitors utilise mobile websites, you should shape your strategy accordingly and conduct research prior to setting up a mobile website.
Mobile optimised content is something that businesses should want to embrace now rather than later.
Has your business optimised its website for mobile? Has it inspired more engagement? Share with us in the comments below.
Image source: Stuart Miles / FreeDigitalPhotos.net