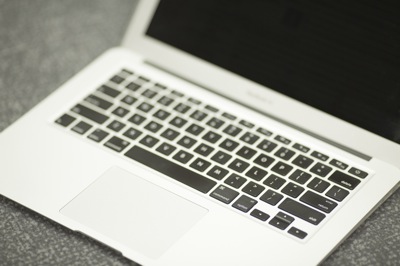 While Google may be making keyword placement more difficult by encrypting search results, that doesn't mean you still can't create copy that is very SEO-friendly.

The simple fact is SEO will make your online marketing efforts all the more effective, and copywriting plays a large role in how you get there. So if you're an avid copywriter looking to make your online content a little more SEO-friendly, be sure to take note of the following five tips.
1. Keyword research
Yes, Google is set to encrypt all search information, which makes it harder for brands and marketers to identify which keywords are driving traffic to their site. But just because Google is doing this doesn't take away the importance of keywords. You can still research the general traffic and competition certain keywords and keyword phrases get via Google's Keyword Tool (or Keyword Planner).
Making good use of strategically placed keywords in your website copy will help your website become associated with those keywords when someone searches for them on Google you'll have a higher likelihood of being surfaced higher in search results.
With Google's Keyword Tool, you can write in a number of keywords or keyword phrases and get a general idea of how much they're searched for per month, the amount of competition they have and possible alternatives you could use to capture an audience. Also consider what your business is and the industry it's involved in and what keywords could be applicable from there.
Once you have a list of ideal keywords and keyword phrases, list them down and start placing them into your website's copy, anchor text, headers, etc. Remember to find an appropriate balance, however, as keyword spamming will only hurt your SEO endeavours.
2. Audience and tone
As a copywriter, it's important to understand your audience and the resulting tone your copy should have. While this may not sound like an exercise in SEO, having the right tone to reflect your audience will actually encourage more social shares and potential inbound links to your site.
So not only will you be attracting your ideal audience, but they will also be promoting it to their friends, professional connections or followers. This sharing plays a nice role in SEO, because each share or inbound link to your site counts towards your site's authority and authenticity in the eyes of search engines. The more authority you have, the higher you will be ranked.
3. Defined branding
Getting your branding right is absolutely imperative when it comes to copywriting, especially for SEO. For example, think of YouTube. It would be safe to say that most of us know exactly how the brand's name is written. It's not "You Tube" or "youtube" - it's YouTube. This is because, since its inception, YouTube has maintained a consistency with its brand name. At no point did it change the "You" to "U" or alter any other aspect of how it's written. This defined branding means no one has been confused when trying to search for it.
The same must be done for your business, your brand and any other related products or services that you've given a defined name for. Because if your business does gain a name for itself, you'll want to make sure everyone knows the exact way to search for it online. As long as they do, they'll find your business much more easily. So keep your branding defined, consistent, and ensure any copywriting you do solidifies this definiton.
4. Spelling, grammar and formatting
Good spelling and grammar is essential. While people may talk to their friends in forms of online shorthand, this does not mean they will search that way. Most people will typically search for exact words or phrases, so you need to make sure you're not making spelling or grammatical errors that could cost you some valuable discoverability.
Also remember formatting. While formatting could be seen more as an aesthetic issue than an SEO one, there is one clear area of SEO where formatting is absolutely essential - content placement. In general, when Google crawls websites to index their pages and content, it places more importance on the content that sits above the fold, which is any content sitting on the upper half of any website page. Ensure your most valuable content is sitting at the top. If it's tucked away down the bottom, it's going to have less of an influence on SEO.
5. Consistent content
Last but not least, your content output must be consistent. As a copywriter in the online world, you'd most likely be embracing some form of a blog for your business. Make sure you have a regular output of content, regardless of whether it's once a week, once a day or once every few hours.
A great way to ensure consistency is to create a content calender that will keep you up to date on what has to go out and when.
Margin Media is an inbound marketing company based in Brisbane. We offer a range of digital marketing solutions to help your business increase its website traffic, qualified leads and customer base. To find out more about our services, give us a call on 1300 798 848 or visit our contact page.