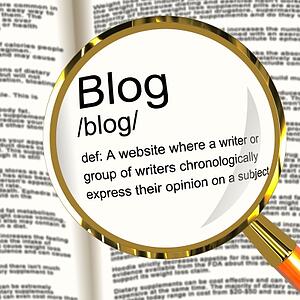 In the world of marketing, a lead refers to the potential sales contact when a buyer expresses interest in what you're selling.
This can be a result of an existing customer referring another to your business, or a direct response received from your own advertising and marketing campaigns. This method of inbound marketing can see your leads converted into regular buyers, so it makes sense for businesses to attempt to increase the their number of leads and, therefore, potential sales.
An effective and recognised way of increasing leads is through online blogging. A recent study on Hubspot found that blogging generated successful leads for "69 per cent of businesses surveyed." Below we examine the ways in which blogging can generate leads for your business.
Nurture your leads
Oftentimes marketers focus heavily on educational, broad-ranging content that safely appeals to prospective buyers. A reason for this is that generalised content helps marketers avoid directly referencing their business' goods and services, which can make buyers feel pressured and put them off a purchase entirely. The downside is that such content doesn't effectively balance business needs when it comes to making those important sales. The key, then, is combining industry information and your business's products in clever and meaningful ways. For example, consider discussing how your goods or services may help buyers overcome a hurdle your industry is currently facing.
Determine "closing events"
With a regular production of content that balances both business needs and buyer interests, you'll be able to determine which of your marketing efforts are proving successful. Use any analytic tools available to you to ascertain what content is converting leads, then use this newfound insight to inform your decisions moving forward. Free trials and demos of particular services are known to have high close rates, so be sure to promote such content with a strong call-to-action once its proven its worth.
Know that categories can be misleading
Categories are useful for neatly sorting various topics and content across your blog, though they're not always useful for analysing website traffic. Your highest trafficked category page, for example, might rank particularly low overall when compared against your most popular articles. If you suspect categories aren't essential to the goods and services you're marketing, it might be worth adding a search box which buyers can use to immediately locate what they wish to find. Likewise, consider devising a "top" posts section or an option to sign up to regular emails.
Focus your efforts
Lastly, be sure to focus your efforts on conversion, as this should always be a marketer's top priority. While its pleasing to have a high number of users subscribed to your blog, or a busy comments section with every article, these things are of limited use if they're not delivering sales at your store or website. It's not unusual to see that first-time visitors to your blog make up a high percentage of your overall traffic, so turn your attentions towards nurturing these leads by providing compelling and insightful content that is difficult to refuse.