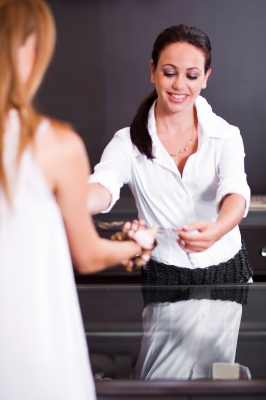 If you're marketing a website or blog in today's digital age, then you probably already know the value of customer data.
Whether it bet analytic data and statistics, 'likes' on Facebook, or followers on Twitter, your customer's actions and preferences provides useful information relative to your marketing campaigns, which can help you make better decisions and increase profitability. However, having access to such data is only useful insofar as you know what to do with it. Here are some useful ways to leverage your customer database, to ensure it benefits your site and doesn't go to waste.
Email marketing
Once you've gathered information about your customers to gain a better understanding of them, you can use email marketing to communicate your services and products. The great thing about email marketing is that it its convenient, cost effective, and highly personalised. Customers receiving your email campaigns can easily forward its contents to additional recipients, for example, whereas traditional print, television and radio formats make this much harder to achieve. Likewise, businesses can tweak predetermined templates to allow content to be sent out quickly and regularly, or create personalised emails for certain buyers (at practically no extra cost) based on their purchase history and preferences.
SMS
Whilst not as cost effective as email marketing, SMS promotes similar advantages in terms of leveraging customer data. It's exteremely commonplace for everyone to carry smartphones these days (indeed, its rare if your clients don't), so obtaining customer data in the form of contact numbers provides marketers with a quick and far-reaching marketing tool. You can then use SMS to send promotions, or provide more personalised and targeted messages. For example, you can notify a buyer of a price drop of a certain item, if their sales history suggests that such an offer would pique their interest. Similarly, if you run a business like a dentistry, you can send SMS reminders to inform customers when their next appointment is due, which keep your business in focus and strengthens buyer-seller relations.
Facebook
Marketing through Facebook affords a variety of benefits not typically available through other media channels. While social media is growing at an ever-quickening rate, Facebook is still very much the 'king,' with over a billion registered users. This gives marketers an enormous audience to market towards. The difference, though, is that your customer data on Facebook is relative to the number of 'likes' on your page, and the analytic data derived from your page's activity. Thankfully, you can use this information to see what content is engaging your audience, generating likes, and is being shared amongst others users. From there, you can send out specific promotions and offers directly to user inboxes, or through their news feeds, less intrusively.
Margin Media is an inbound marketing company based in Brisbane. We offer a range of digital marketing solutions to help your business increase its website traffic, qualified leads and customer base. To find out more about our services, give us a call on 1300 798 848 or visit our contact page.
Image: photostock / FreeDigitalPhotos.Net