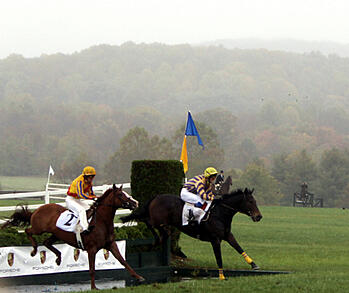 When you have a business or trade that relies on securing bigger jobs to meet profits, the most important type of customers/clients you want to earn are those that develop a sense of trust and loyalty in your brand.

When it comes to earning such clients online, the best thing you can do is find ways in which to grow leads through your website. Being able to maintain a steady flow of new leads requires patience and ongoing effort. That said, such effort is ultimately worth it in the long run. To help you grow invaluable leads for your business, here are four ways you can go about consistently earning them through your business website.
1. Blogging
To generate leads through your website, you need to create content that will actually help drive these prospective leads to you. While your blog may not necessarily be where you earn your leads from, it can be the thing that leads them to discover something that they would happily offer up their contact information for. I'll go into that with some of the other points in this article, but in simple terms, your blog drives qualified traffic to your website. Once they're on your site, you then have your lead capturing content on display for them.
By designing your blog to capture the interests of your ideal consumer-base, you ensure that the people arriving on your site actually have an active interest in what your business is about. It would be worthless trying to get any and all traffic in if it's not going to benefit your bottom line. So make sure that you blog on a reasonably regular basis (and that your output is consistent), and that each blog will serve to bring in your ideal audience. That will make it far easier for you to turn them into leads.
2. Email sign-up
When discussing the types of 'offers' you can have on your site, one is the classic email sign-up. As I said, your blog can act as a way of attracting the right audience. Have an email sign-up box aligned to the side of your blog and that could inspire some people to provide you with some basic details in exchange for receiving emails from your business, especially if they are fond of your blog or business in general.
Either way, the very act of having an email sign-up on your site (especially on the pages that earn you the most traffic) increases the likelihood of you obtaining users' contact information and, by extension, gaining them as a lead.
3. The bigger offers
One of the best ways of earning leads is through offers. An email sign-up is a very basic form of an offer. But the real offers come in the form of ebooks, webinars, product demos, etc. These are the true offers because you're literally offering them something for free. Of course, the purpose of this free offer is not only to get a hold of their contact information, but also to get a more concrete idea of what interests them.
The thing is, unless your email sign-up offer explicitly asks them to tick off what they're interested in, you can be going in blind without knowing what they do and don't care about. But if someone becomes a lead because they converted for a very specific thing (e.g. how to maintain your pool), then you have an immediate idea of what matters to them.
Naturally, if someone were to download your ebook about pool maintenance, then that's a hint that they are interested in DIY maintenance, particularly when it involves their pool (makes sense, right?). So, for them, your follow-up emails could link them to articles discussing additional DIY tips for the home at large or include yet another offer (such as a follow-up to your pool maintenance ebook - perhaps about pool filter options, pool paints and designs, etc.).
A good idea is to check each your offers to see which ones have inspired the most conversions. Not every offer will resonate with your audience, whether it's as simple as an online enquiry form or as elaborate as a 2-hour webinar that took you months to prepare. There is ultimately a sense of labour that comes with the more fleshed out offers, but that's still no guarantee it'll work. Either way, note which ones are working and those that aren't, and you may get a better idea of what your audience cares about on a larger scale.
4. Competitions
One great way of earning more leads is to hold competitions that they can sign up for via your website. Of course, you can't always hold competitions given the cost to you, but they are worth considering from time to time to boost your number of leads and potential customers. And, of course, promotion of your competition doesn't have to be restricted just to your site. Be sure to let everyone know about it through your social media pages, via email campaigns and even write a blog devoted to discussing the competition in greater depth.
Margin Media is an inbound marketing company based in Brisbane. We offer a range of digital marketing solutions to help your business increase its website traffic, qualified leads and customer base. To find out more about our services, give us a call on 1300 798 848 or visit our contact page.