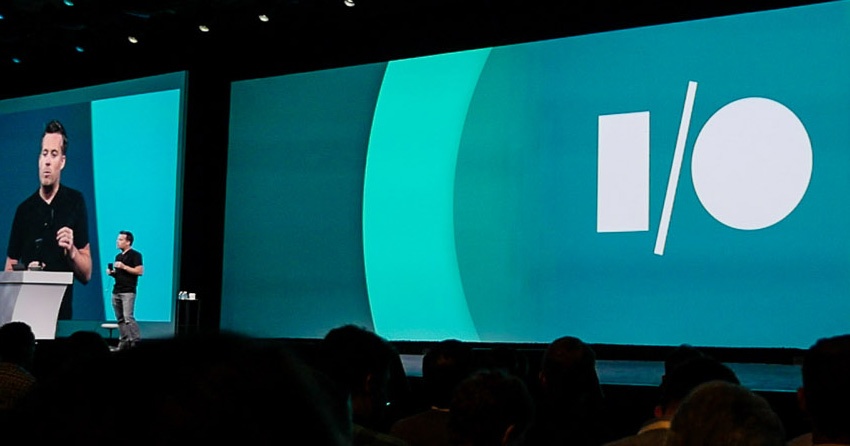 Over two days at the end of this month, Google will hold its annual I/O Developer Conference, which invites developers from all over the world to see how Google is evolving its range of products, hardware and software.
It is where new versions of Android are first discussed (and, since last year, has provided access to an early developer version of the mobile operating system) and the company's grander ideas, such as Google Glass, are often demonstrated for the first time. This year, reports show that Google has some pretty big ambitions, and the standouts are listed below.
Android M
Last year, Google unveiled Android L (later given the official name of Android Lollipop), which debuted Google's new Material Design across its numerous versions of Android (e.g. smart phones, tablets, smart watches, etc.). Currently, Android Lollipop has only made its way onto approximately 10% of Android-compatible devices, but Google appears determined to continue with its annual major updates to the operating system (OS).
As each new release works its way through the alphabet, the logical conclusion is that this year will see the unveiling of Android M. Later, it is also a given that the 'M' will become a word synonymous with some kind of treat. While Google has now removed any references to Android M from its I/O schedule, this prior description for 'Android for Work Update' mentioned it...

* Image: Ars Technica
Unfortunately, not much is currently known about Android M, but it's a safe bet that Material Design will continue. And when considering some of the other reported announcements for I/O, you can assume that at least some of these could make up parts of the overall Android M update. As part of its schedule, Google mentions "notifications" and "interruptions". Lollipop faced some criticism for the way certain notifications displayed while people used full-screen applications, so Android M could introduce some key revisions in how notifications pop up.
Voice Access
The implementation of voice-based commands have been around for a number of years now (you have Google's Google Now, Apple's Siri, Samsung's S-Voice, Microsoft's Cortana, etc.), but almost all of these have been retricted in just how far you can take the functionality. If Google has its way, however, Voice Access could change this. In essence, it is a feature that will allow app developers to make their apps executable entirely via voice commands.
Such a feature would be fantastic for individuals who have disabilities that make it difficult or outright impossible to use devices by touch. It's likely that the push for this feature has also escalated as Google works on integrating Android into more and more smart cars.
A new wearable
Google's Advanced Technologies and Products (ATAP) group is set to unveil a new wearable at I/O. The team has a pretty impressive track record when it comes to unique and unexpected ideas. In the past, they've been responsible for Project Tango, a phone and tablet with Kinect-style 3D-sensors (motion sensing); Project Ara, a modular smart phone system which allows you to piece your ideal smart phone together with specific components; and even more abstract creations such as an electronic tattoo that can authenticate smart phone logins.
The team mentions the intention to show off "wearables that we hope will blow your socks off. (We mean this more literally than you might think…)." Given their track record, the team at ATAP could be set to show off something quite spectacular.
Polymer - Material Design for websites
Currently in version 0.8, Polymer is Google's user interface (UI) toolkit for making websites that possess an app-like feel. It's designed to bring the Material Design experience to desktop, but has thus far had a very slow implementation - even across Google sites that promised to adopt Material Design.
At Google I/O, however, Google is set to unveil Polymer 1.0, the official release version. This could signal a more widespread rollout of it to all Google-related sites, as well as other sites that would like to adopt a similar app-like aesthetic.
If you'd like to keep up-to-date on the latest marketing and tech news, be sure to subscribe to our blog via email. You can find the subscription box to the top-right on this page.