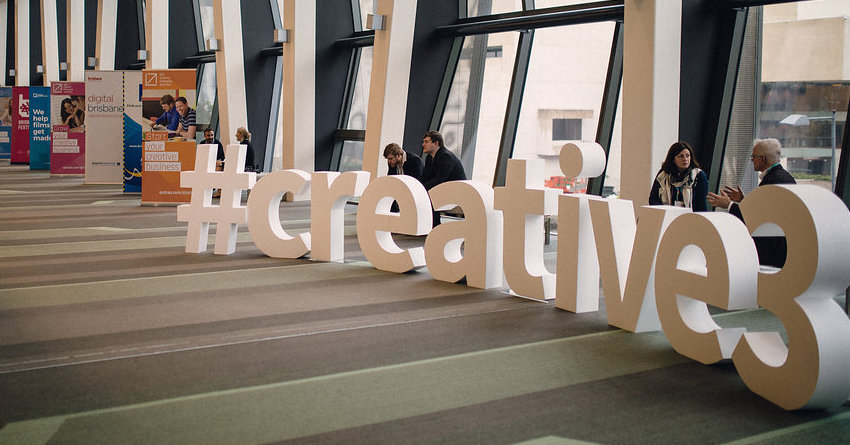 The other week, I attended the annual entrepreneur event for creatives, the Creative3 Forum. When I arrived I could feel the creativity, with the mix of ambitious start-ups, ridiculously successful entrepreneurs and aspiring students (which was my place); all with the one wish of doing something new, innovative and amazing.
There were eight speakers from different industries, talking about their journey towards success. It was so inspiring, I just had to write about it. The following are three of my favourite speakers from the Creative3 Forum 2015.
1. An innovation turning women's feet into princess feet
Michael Fox started as a lawyer, but dived into the world of e-commerce with a career in Google before he came up with an innovative idea that would turn women's lives upside down (at least those who love nice shoes). He is the co-founder and CEO of Shoes of Prey, a global retail brand where you can design your own shoes online. Fox is a firm believer of manufacturing on demand, rather than mass production.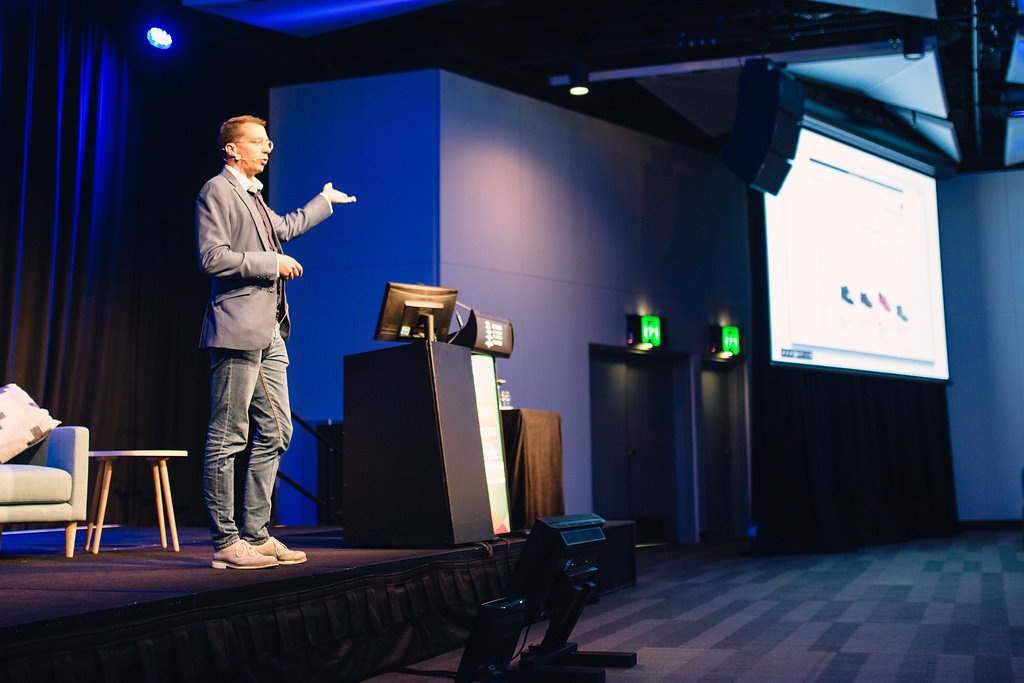 Shoes of Prey was the perfect combination of creativity, innovation and personalisation, and the website quickly gained a lot of traffic. The problem was that the traffic remained traffic, rather than turning into sales. This was because all the creative shoe designers out there wanted to touch the fabrics and try the shoes on before they spent $220 on it. So, despite the advice from others to not bother with opening a retail store, the company partnered up with the American fashion retail brand Nordstrom and are now very successful in the U.S. and Australia.
Fox also touched on the evolution of 3D printing, specifically in relations to how it will allow people to quickly manufacture shoes on demand. The thought can be slightly intimidating, though; imagine when kids don't need to buy boxes of Lego in the stores anymore, they can just print the amount of whished Lego shapes and sizes and have a blast. Then again, it is opening doors for a whole new industry.
2. Taking user generated content to a new level
After a career as an advertising creative, Ben Huxter followed his passion developing games (when he's not surfing, that is). Teaming up with his brother, they reinvented the traditional crossword game and created Bonza Word Puzzle.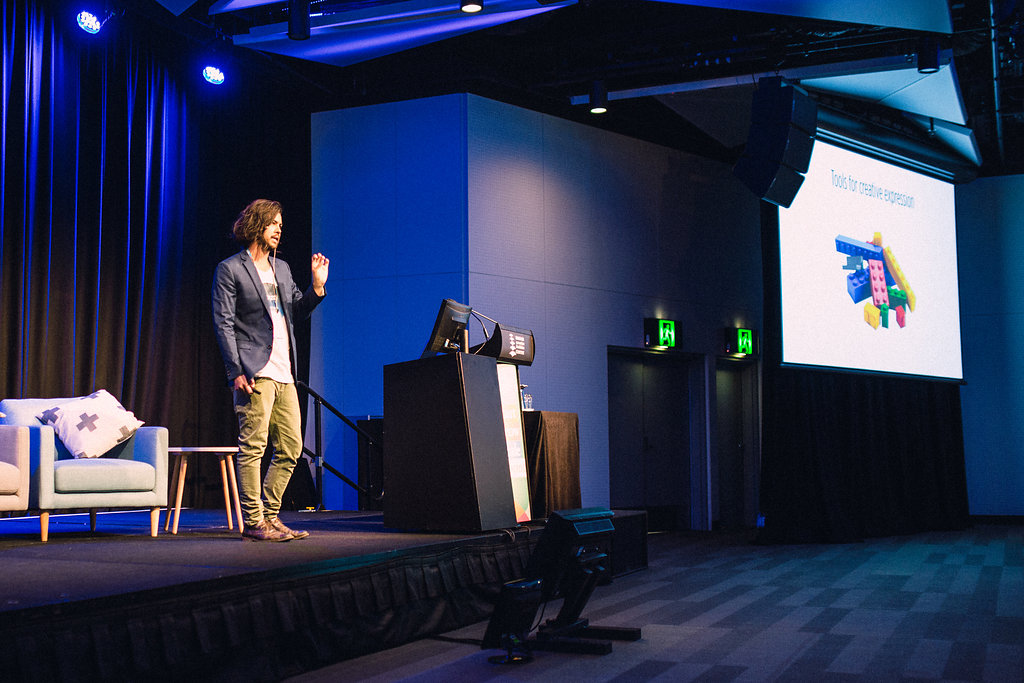 The game basically consists of pieces of words you are to put together into full words or phrases. What makes this game stand out is its requirement for the users to create new words and combinations, which will be used in the game. This allows users to participate in the development of a successful game, which not only is a motivational factor to keep playing and telling other people about it, but they can basically call themselves co-creators of Bonza Word Puzzle.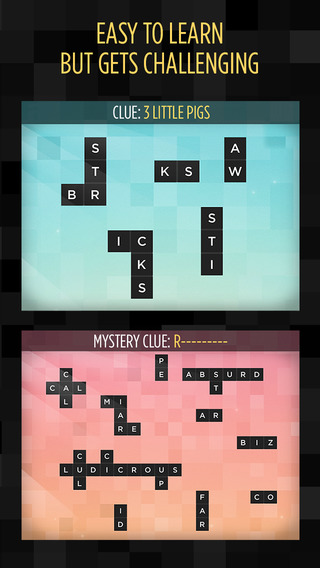 The game earned a spot in Apple's App Store, and the concept even got picked up by National Geographic, who wanted to parter up with the Huxter brothers. That is what I call success.
3. Content marketing: "optimising c**p is still c**p"
The last, and my absolute favourite speaker at the Creative3 Forum, was Christie Poulos from King Content, working as the global head of videos. Before working for King Content, she worked for RedBull as Head of Content.
Poulos' brutal honesty was refreshing, where she questioned the buzz around content marketing and why this all of a sudden has become the thing in marketing. Content is portrayed as this new, revolutionary marketing term when, in fact, content has been around since cavemen painted the story of how they butchered that bull so that other cavemen could learn from their experience.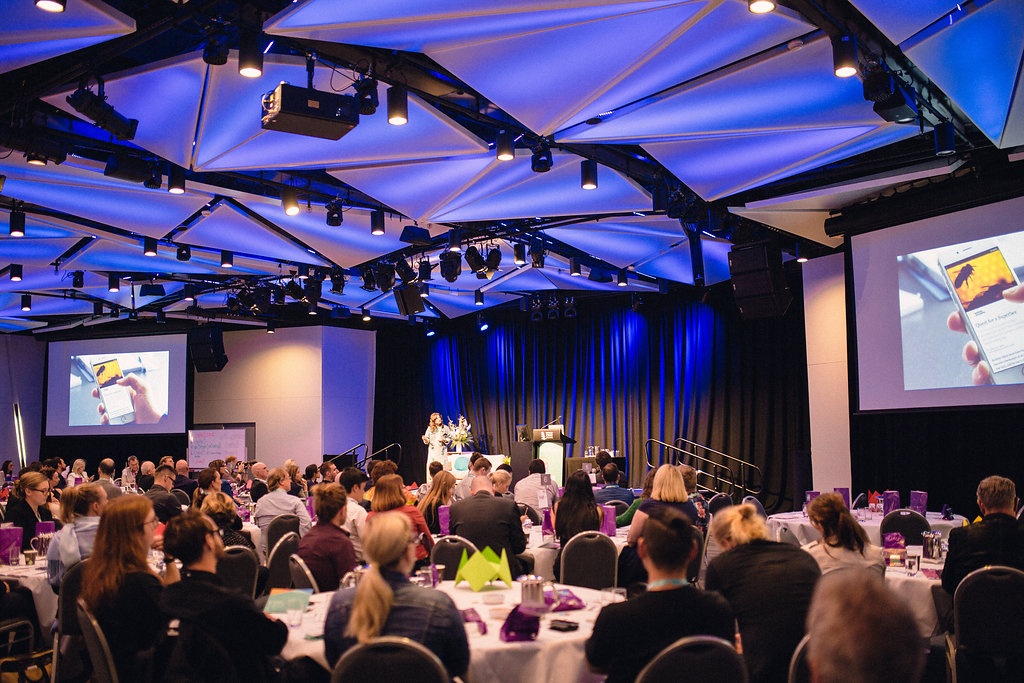 Content is nothing new, but one thing is certain: creating great content works. And it is the high quality content Poulos is talking about, with focus on powerful emotions, personalisation and informed strategy. Naturally, a dose of SEO is an essential part of the strategy, but crap content is still crap content, no matter how much you SEO it.
Photo credit: Marvin Fox