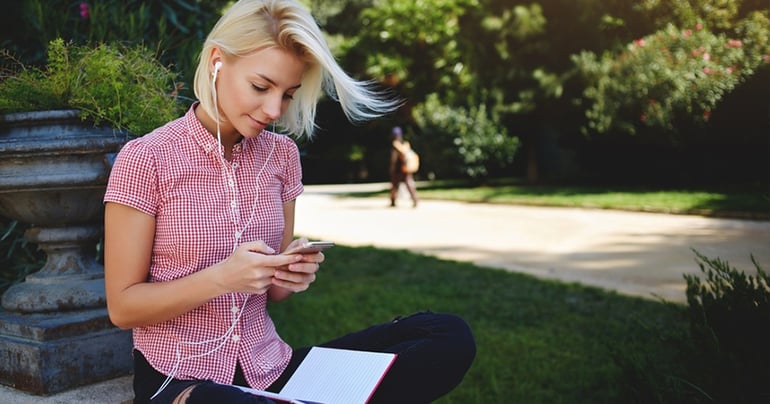 More consumers than ever before are using mobile phones as their preferred device for online transactions.
67% of consumers move between devices (like mobile, computer, or tablet) when they are shopping online and cross-device purchasers are 20% more likely to buy via their mobile phones rather than any other device.
It continues to grow as a powerful tool for conversions and transactions, so it makes sense to boost your mobile marketing performance. But what if you're still struggling to get conversions through your mobile landing pages?
In the world of mobile marketing, first impressions are key. If newcomers to your site are met with a slow, lagging, and over-complicated landing page, they won't hesitate to leave. The average session on a mobile is just 72 seconds, so it doesn't leave much time to convert people.
Here are 3 reasons why your mobile landing pages aren't getting conversions:
1. Page elements
Page complexity is the first thing that affects conversions. It's not just the visual complexity, but instead the amount of elements involved in the page download that could lead to it becoming slow and clunky. This leads to higher bounce rates (people that leave the mobile site without going further than the first page). A regular web page weighs 2,486KB, which comes from around one hundred page assets and a multitude of images. As all these elements increase, the download speed of your page slows.
To avoid this, make sure you streamline your landing page and get rid of any unnecessary elements. Also avoid third party files, which will slow down the load time even further. These are essentially files that have to be fetched from an external server before your page can load. Google explained third party files well with this analogy:
"Imagine that you're at restaurant and your waiter is ready to bring your meal, but first has to wait for the salt and pepper to be delivered from another restaurant."
You can test the speed of your mobile site with this handy tool.
2. Page images
Google and SOASTA (a leading analytics company) conducted a study and found that fewer images per page create more conversions. It's not surprising, given that more images on a page equal more kilobytes and more kilobytes equals a slower load time. Load time, particularly for mobile, is proven to be very important.
The best way to make sure your mobile pages are loading quickly is to format all the images correctly, even saving an image as a JPEG instead of a PNG can halve the file size. Don't forget to also compress and resize images to suit the mobile screen.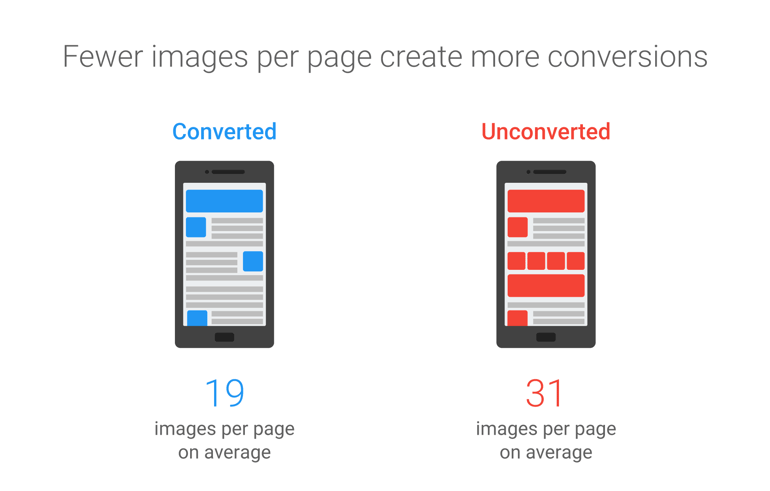 For a more in depth look into image optimization, Google suggested this great blog on creating high performance images.
3. Your copy
The copy of your landing page is another deciding factor in converting leads. You need to include necessary information about the product or offering, but you don't want to over-load people with too much text. It's likely that most of it won't get read.
Keep everything concise and to-the-point, providing people with easily digestible content like bullet-points, statistics, testimonials, or videos.
You should also clearly state your value but avoid using superfluous and exaggerated words and statements. People like to see social proof, not groundless self-promotion.
There are also some key style choices that could affect conversion rates. Always have a title for your landing page, so people will know exactly who you are and what you're promoting. And lastly, always consider font size; make sure it's big enough to be read easily and don't confuse people with too many different fonts.
Here's Google's recommendations for font size.
When creating your next mobile landing page, try making some of these changes and see if your conversion rates are affected. Let us know if it worked for you in the comments below.