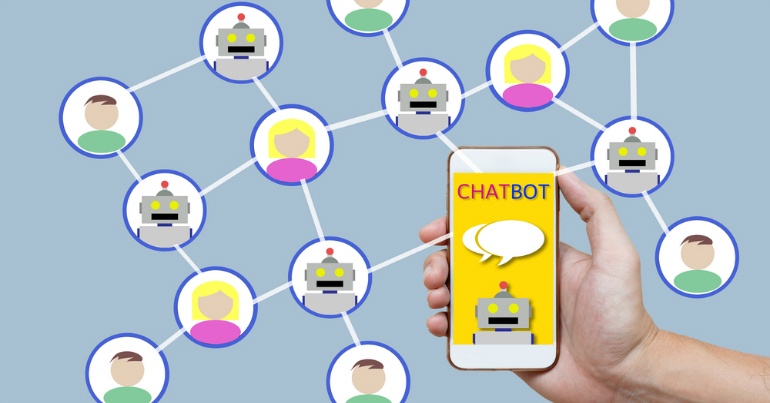 Some have heralded bots as the future of customer interactions, they go hand-in-hand with the rise of automated marketing to nurture leads and simplify marketing and customer service. Some however, have been hesitant to use the AI (Artificial Intelligence) programs for their business.
There is still some criticism circulating about the speed of reply, with some calling them the "slowest way to use the internet", while users have been critical of the inaccurate and unhelpful responses.
While some of the criticism is well founded, businesses need to be aware that chatbots can't entirely replace human-to-human customer interactions, but if used correctly they can help businesses simplify customer interactions and run more efficiently.
The beauty of chatbots is that they're programmable, so ensuring they are actually useful to your customers relies on the responses you configure. Make sure the programmed interactions are intuitive and smooth and think about what your customers want, the language they would use, and their most common questions or issues.
Here's 4 of the best uses of Messenger bots:
1) Interactive FAQ
Using chatbots as an interactive FAQ service is one of the best options for businesses, large and small. The ability to automatically answer simple queries without the need for customer service representatives can save you a lot of time and money.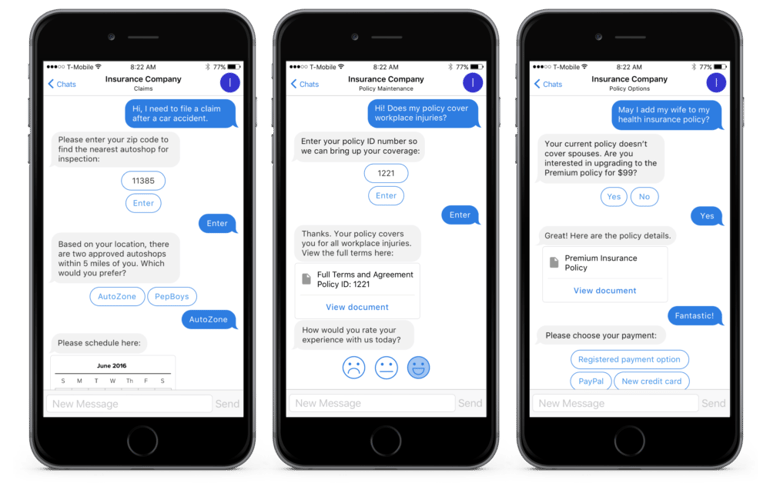 Think about the percentage of customer enquiries that your business receives relating to simple and common questions. Using a chatbot on Facebook Messenger cuts down on the time it takes an employee to respond, and also delivers responses to customers any time of the day, even after business hours.
You'll need to make sure you have a Facebook business page and promote your chatbot services to customers so they know where to direct their enquiries.
Be careful of:
Being too broad with your programmed responses and not actually addressing the customer query. They need to be personalised enough to resolve varying customer issues.
And make sure you provide customers with an option to contact a physical customer service agent if necessary. Configure questions like "Have we answered your question?" or "Would you like to speak to a customer service representative?" to give users the opportunity to talk to a real person.
2) Simplify purchases
It's clear that online businesses are having to become more savvy to keep up with changing consumer behaviour. Making it easier and quicker to make purchases online is a great way to use bots for ecommerce. They can help boost sales and increase your profit, but it's important to remember that they cannot replace a great sales representative.
Chatbots can be used to show customers the product they may be looking for, several products options or related products, and then a simple button to make the purchase via Messenger.
You could also help boost sales by asking if they want to look at any other products before making a purchase. Just try to make it sound helpful, rather than pushy.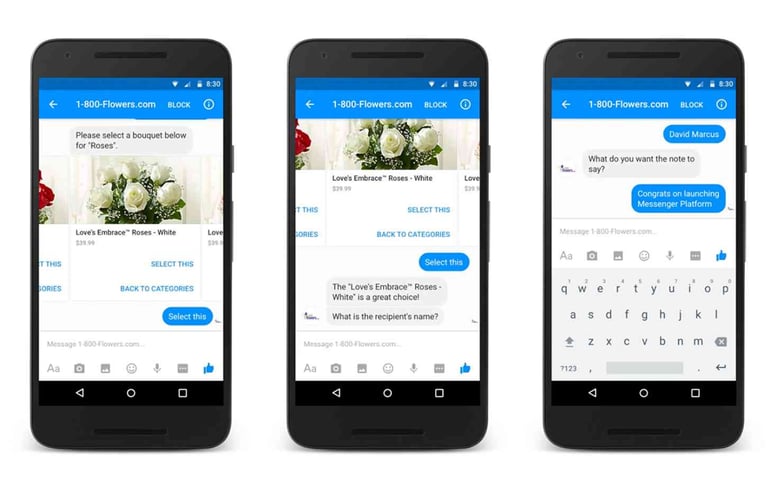 Be careful of:
Make sure you use a bot builder that allows you to accept payments from services like PayPal and Stripe. This will streamline the buying process, rather than directing customers to your website to purchase.
3) Delight with entertainment
You don't have to use bots just for sales or customer services, they can simply be a way to delight your customers. This is a great way to nurture customer relationships and brand loyalty, assuming it fits in with your brand identity.
You could send your customers entertaining content, fun facts, or games that are purely to entertain them, rather than selling a product or service.
Be careful of:
When making this kind of chatbot, ensure that the content is mobile responsive. You don't want to over-complicate something that is meant to be fun and lighthearted.
Also, make sure people have opted-in to receive this kind of content, otherwise it could end up being annoying.
4) Personalise content and services
In the same way that you can send people entertaining content, you can also use chatbots to deliver personalised content and services. These kind of customised experiences can nurture relationships by offering helpful and valuable content, like how-to guides, instructional videos, or specialised services.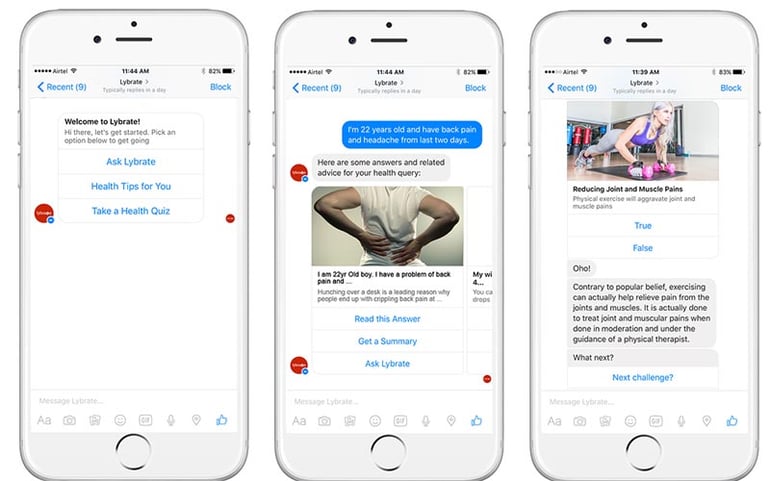 Depending on the questions they ask or the information customers input, your bot can provide relevant and informative content straight to someone's phone. The added bonus is that it can help buyers make a decision about your product or service, without the need for a hard-sell.
Be careful of:
Making sure the functionality is smooth for the content/services you are offering. Always test the bot before launching. And for services your bot can't handle, make sure you direct people to the relevant page on your website.
Whether you choose to integrate bots into your business or not, it's clear that AI is here to stay.