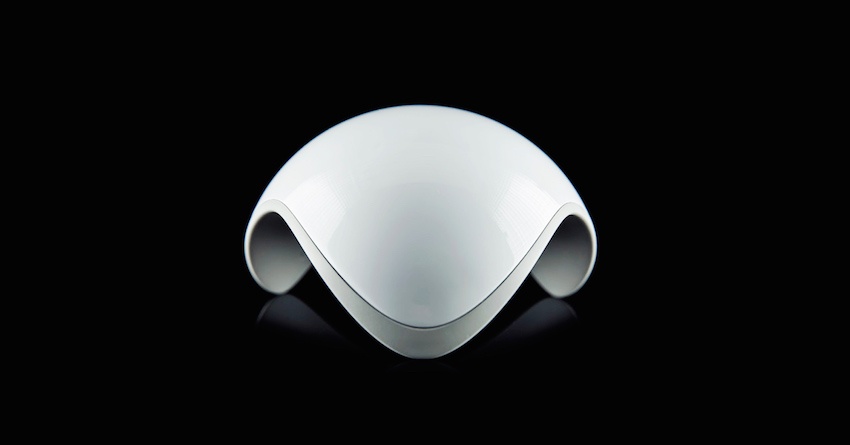 Crowdfunding platforms have certainly been a game-changer, allowing ideas that once would've been knocked down through traditional funding channels to have another chance. Think about the company Oculus VR, which Facebook acquired for a whopping $2 billion last year. They got their start on Kickstarter with a vision for the Oculus Rift, now one of the most advanced and promising forays into virtual reality in years.
In Australia, there have been some truly inspired crowdfunding campaigns, whether it's bringing a key business expansion to life or funding the next significant step up in the world of smart homes. Below are just five of many fantastic crowdfunding campaigns to have taken (or are currently taking) place in Australia.
1. The Tatura Hotel
Currently running on Indiegogo, the crowdfunding campaign for the Tatura Hotel has already managed to raise over $11,000 in one day (at the time of writing). If this type of momentum keeps up, then the pub - and its campaign frontman, Bugs - will have no issue hitting its $65,000 within the remaining 39-day window.
Part of the appeal with the Tatura Hotel's crowdfunding campaign is that its core offerings include naming different parts and meals of the pub after those who contribute funds to it. For example, to have the pub's chicken parmigiana named after you, it costs $1,000. This offering was, of course, only made available to one person - and it's already been sold out. And it's likely a huge part of the campaign's current success: the most valuable rewards are locked behind higher funding costs.
Of course, having a sense of humour about your campaign also goes a long way, as evident in the campaign's writing and video:

Naming a piece of our pub is the perfect gift for weddings, birthdays, bar mitzvahs, baby showers, christmas, hanukkah, wakes, funerals, anniversaries, graduation, veterans day, fathers day, mothers day or Valentine's Day. Nothing says "I love you" like putting her (or his) name on a barstool in a pub in country Victoria.
If you're still not convinced humour can drive big funding results, don't forget the Kickstarter where a man jokingly asked for $10 to make potato salad. $55,000 later, he used the pledge money to throw a potato salad party called 'Potato Stock'.
2. Satellite Reign
A range of different video games have found success through crowdfunding sites, and one particular Brisbane-based game development studio, 5 Lives Studios, managed to get its vision for a cyberpunk-themed real-time strategy game, Satellite Reign, funded. With an initial goal of $530,000 (US) at the time, the Brisbane team received more than $666,000 (US) in funding from backers.
Now, an early access version of the game (a beta) is on the Humble Store and Steam, with a full release (version 1.0) on the horizon. For a passionate game development team, their Kickstarter proved a resounding success.
3. Ninja Sphere
There's been plenty of talk about the 'Internet of Things' (IoT), and the Ninja Sphere is a shining example of how the movement towards an ever-connected world can create the ultimate smart home. Based in Sydney, the team noted as Ninja Blocks presented their design for a central smart home hub in 2014. Without getting into the technical details of how it all works, I strongly suggest watching the video they made for their Kickstarter campaign.
So, how much did they raise? With an original goal of $115,000, the Ninja Sphere ended up receiving funding of $702,937. That means funding exceeded the main goal by approximately 511%. Not a bad effort at all. If you like the look of the product itself, it is actually now available for commercial purchase.
4. Red Robin Supper Truck
Returning back to Brisbane, at the end of January this year, the team at Southside Tea Room (Patience Hodgson and John Patterson, whom you may know as two-thirds of Brisbane band The Grates) managed to successfully fund the Red Robin Supper Truck, a food truck that is now permanently situated out the back of Death Valley (the bar next door to Southside Tea Room).

Granted, this campaign gets a special mention as I have a friend who works at Southside and Death Valley, but it's also a shining example of how crowdfunding campaigns aren't just for bringing huge technological advancements to the fore. Sometimes it can be something as simple as ensuring your business can expand and offer more to your customers. And when you have a loyal customer-base as Southside Tea Room has, your chances of being successfully funded are far greater.
Upon the campaign's end on Pozible, the team had an additional $1,000 to work with.
5. Spielgaben
When your crowdfunding campaign raises 1,090% more than your original goal, chances are you're on to something good. This is exactly what happened for Jim Kim, based in Melbourne, when he introduced his Spielgaben product on Indiegogo. Inspired by Friedrich Froebel, who created Spielgaben and was the founder of Kindergarten, Kim proposed to introduce a re-engineered version of the world's first-ever educational toy so that parents could use it at home.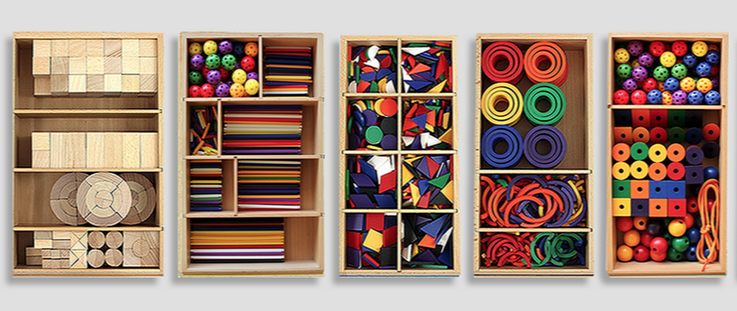 His idea was met with substantial support, hitting a final funding amount of $163,534 (US). This campaign was done back in 2013, so the product is now available for purchase from Kim's official Spielgaben website.
If you'd like to keep up-to-date on the latest marketing and tech news, be sure to subscribe to our blog via email. You can find the subscription box to the top-right or on the bottom of this page.