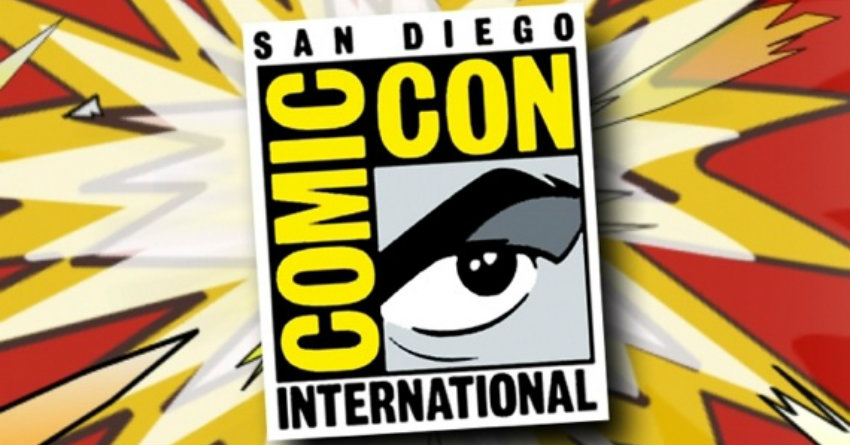 The geek universe erupted with excitement over the weekend, sending the internet into a frenzy over Comic-Con. The San Diego event is known for its trailer reveals, cosplay and cast panels, and this year was no exception. For those of you who, like us, live in the wrong hemisphere and don't get to partake in the annual #SDCC pilgrimage, here are 5 of the biggest moments from San Diego Comic-Con 2015.
1. Star Wars: The Force Awakens Comic-Con Panel

The highly anticipated Star Wars panel was as amazing as expected. With J.J. Abrams teasing the crowd with over 3 minutes of behind-the-scenes footage along with meeting the new cast, the crowd were ecstatic to see beloved favourites Harrison Ford, Mark Hamill and Carrie Fisher. To add even more excitement to the panel, Han Solo and Princess Leia kissed!
2. The greatest superhero selfie ever!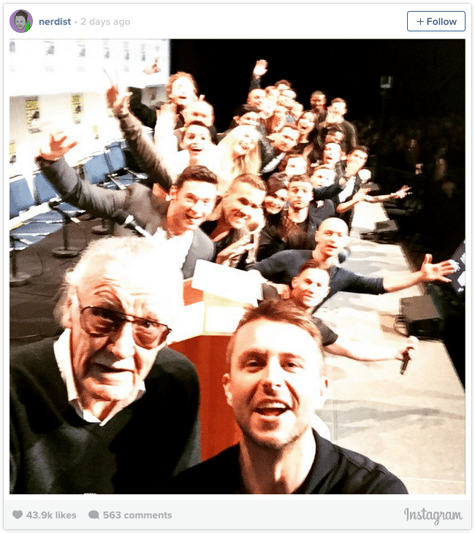 Chris Hardwick (Nerdist) and Fox showcased a heroic panel lineup. Slightly overshadowing the announcement of the highly anticipated Deadpool, Hardwick wanted to see how many superheroes could fit into one selfie. Gathering stars from Wolverine, X-Men, Deadpool, Gambit, and Fantastic Four for the photo. It featured comic book legend Stan Lee as well as Channing Tatum, Jamie Bell, Miles Teller, Ryan Reynolds, Oscar Isaac, Jennifer Lawrence, Kate Mara, Michael Fassbender, Hugh Jackman, James McAvoy, Nicholas Hoult, Sophie Turner, T.J. Miller, and Olivia Munn.
3. The Suicide Squad First-look
Apparently the fact that a poorly shot bootleg of the Suicide Squad debut trailer surfaced online proved too infuriating for Warner Bros. Pictures - the film's distributor. As of today, you can view the official trailer online, even if Warner Bros. would prefer it if you couldn't.
4. The Game of Thrones panel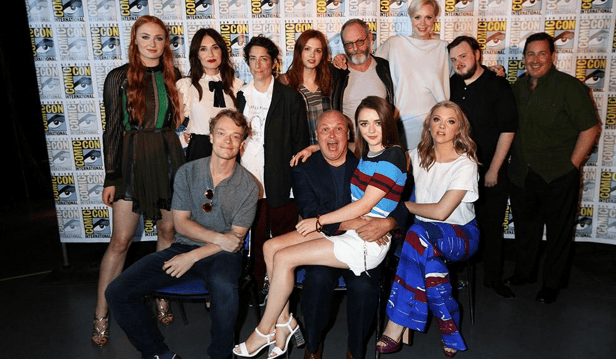 It's always a little bit saucy, but this group has great banter at their Comic-Con panels. Unfortunately there were no secrets revealed about the new season, as even the secrets in this show seem to be a secret. But alas, it is always entertaining listening to everyone's opinions on their character deaths and where thy see the show going next.
5. Batman Vs Superman: Dawn of Justice Comic-Con Trailer
The exclusive Comic-Con trailer release brought down the house at Hall H, where director Zack Snyder and cast, including Henry Cavill and Ben Affleck, assembled to discuss the new film. The turnout for the panel and general support for the film made this a sucessful Comic-Con for DC.