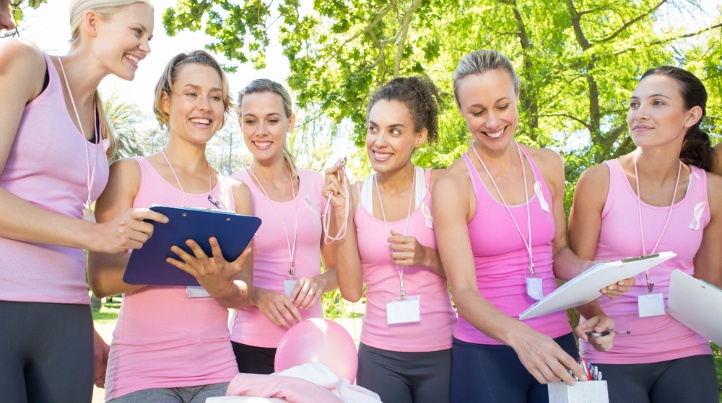 For-profit businesses and job seekers aren't the only ones that can use LinkedIn, there are plenty of ways for not-for-profit organisations to raise awareness, increase engagement, and boost donations using the social platform.
Non-profit marketing and cause marketing (marketing efforts from a for-profit business and a non-profit organisation for mutual benefit) has huge potential on LinkedIn. Given that it is the largest social platform for professionals, the chance to engage and collaborate with decision makers and business owners is greater than on any other social channel.
Here are our 5 top LinkedIn tactics for not-for-profits:
1) Optimise your Company Page
Setting up and optimising your Company Page is one of the first steps you should do. That means using high-quality and engaging photos for your logo and banner images, a well-written "About Us" section, an up-to-date "Jobs" section, and a regular Update posting schedule.
To optimise your page further, make sure the "Life" section of your page is comprehensive. This is where companies can share information about the lifestyle and culture of their workplace and inspire people to work with them. This is also a great opportunity to encourage people to volunteer.
You can also take advantage of Showcase pages to build relationships with followers and focus on specific campaigns or branches of your organisation.
2) Highlight your team
For most not-for-profits, and any business, your team and volunteers are what make you a success, so it's important to highlight and celebrate them across your social media. By doing so, they can also become brand ambassadors and help to promote your organisation through your page.
Not only does it show all the hard work that goes on behind-the-scenes but it also puts a human face to your organisation, which helps to keep your image relatable and trustworthy.
3) Put the spotlight on visual content
Imagery and videos are better at evoking an emotional response, and it's with those emotional responses that you can inspire people to donate to your cause. On top of that, visual content is more than 40 times more likely to get shared on social media than other types of content.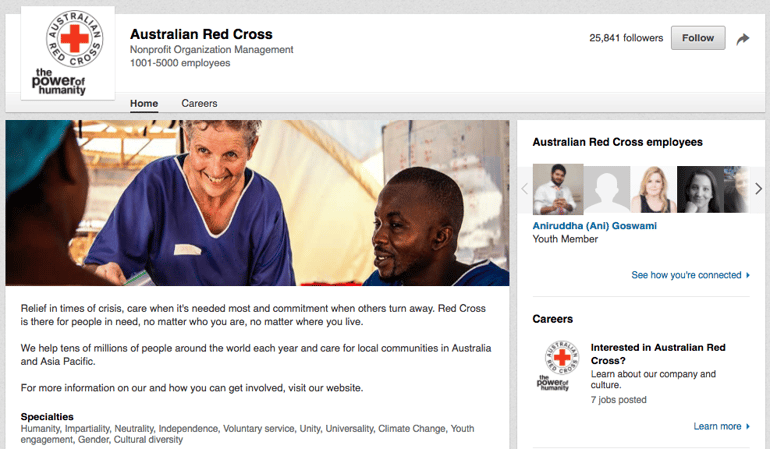 Make sure your Updates always include an image, photo, or video. Think about campaign imagery, video interviews and stories, even infographics or graphics that illustrate statistics or key information.
4) Post to Pulse
Pulse is used for sharing long-form content so you don't clog up your Updates feed with too much text.
Think about using Pulse to share employee stories, interviews, insights, company announcements, or even repurposing old blog content. This is a great way to promote your voice within the industry. You can then share the Pulse article to your Updates as well.
Keep in mind that Company Pages cannot post on Pulse, only individual accounts can do so. This is the perfect opportunity to ask volunteers, staff, and even industry experts to guest write articles that help to advocate your organisation.
5) Try Sponsored Updates
Think of Sponsored Updates like "Boosting" a Facebook post. It's a great amplification tool and a good way to increase awareness for your page.
Sponsored Updates only work from an organic Update on your page. Once you post it, you can click on the "Sponsor Now" button in the bar above the Update. This will direct you to a page that allows you to set budget and targeting parameters for your Sponsored Update.
By sponsoring an Update, even with a small budget, you have a far greater chance of getting your post seen by more people and engaging a new audience. This is particularly important if you are still growing your Company Page and follower base.
***
As part of our LinkedIn Knowledge Series, we are dedicating content on our blog to LinkedIn and exploring marketing tactics and strategies that your business or organisation can use. If you want to find out more about our comprehensive and free Knowledge Series, you can follow this link or click on the image below.