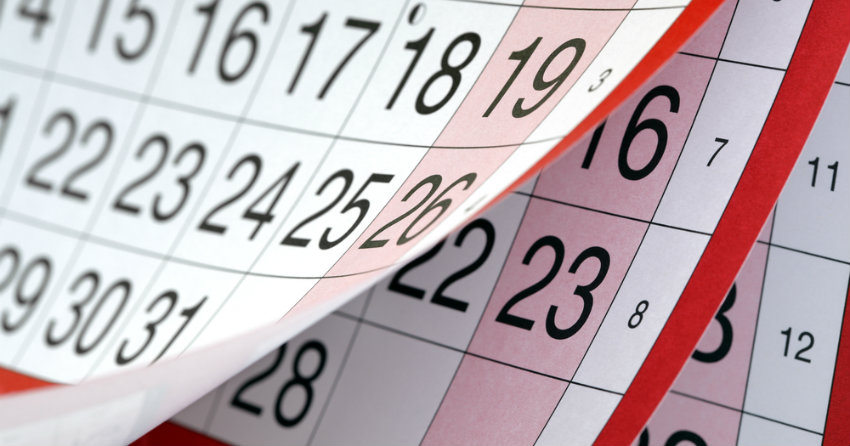 Read time: 4 - 5 minutes.
A social media calendar is an excellent way to get organised and stay on top of your social media marketing strategy. Just like any other calendar, a social media content calendar is a way to set out what content to post, where to post it and when. They're great tools to help keep things under control when it comes to posting on social media, and help ensure that you get the best results.
As mentioned previously, social media can be a time sink, and good intentions can easily be hijacked by the sirens' call of distraction with funny videos and other sharable content that is abound on social media. One of the tricks to be more efficient with your time when implementing a social media marketing strategy is to make use of a social media content calendar. Here are four reasons why putting one in place is a good decision, and some ideas on how to get started with one.
1. Save time and plan ahead
Just like a normal calendar can schedule in future plans and events, a social media content calendar saves time by organising in advance what to put up on your social media platforms. Thinking of ideas for social media content, and planning ahead for when to post them, will save time in the long run.
It's also useful to make note of when time-sensitive content will need to be posted, so that you can publish content that aligns with relevant promotions and events. Anything to do with new promotions or products should be in the calendar well in advance so that they don't get lost in the mix, as well as holidays or events that will have an impact. A calendar can help make sure that these dates don't sneak up on you, and that you are well prepared for content. It's important that the social media content is timely with what is going on with your business.
2. Stay consistent
It can be hard to find the time to regularly post on social media, but as with all things online, content is king. Not posting enough means your business can fall off people's radar, and posting too often runs the risk of overexposure. However, credibility comes from being seen, and staying consistent with posting content regularly helps to build an audience. Finding the balance is hard, and the calendar can help make sure that you are on top of posting content.
Through regular posts, your audience will begin to expect more, further increasing the connection and engagement between you and your audience. Using time to fill in a calendar ahead of time can eliminate mental blocks or other impediments to regular posting. If one week generates a lot of content, spread it out over a number of weeks to try and fill in the gaps, so that there is content during both the peak and the trough of the social media content cycle.
3. Get the bigger picture
A calendar is an excellent way at looking at the broader view of what you are doing with your social media platforms and the strategy you are taking. Just looking at one post at a time can create a narrow view on what you are putting up online. Looking at the content in its entirety can help to show the trends and patterns with your posts. It can also help to show if you've been repetitively posting the same sort of content, which could be turning your audience off.
The calendar can also show which social networks you've been posting to and whether other channels have been neglected. A social media content calendar should not only describe what is being posted and when, but also where the content is going in terms of social media platforms. All this information, along with analytics (such as Google Analytics) can help illustrate the bigger picture of your social media strategy and show what is working, and what needs more work to achieve your goal.
4. Helps stick to the "411" rule
If the "411" rule sounds unfamiliar, then here it is: for all social media, post four new pieces of educational, entertaining or informative content to every one piece of soft promotion (like letting your audience know about an event) and one piece of hard promotion. This general rule-of-thumb keeps the balance between keeping the conversation going among your audience and keeping them engaged and actually promoting your business and selling your products, without being too pushy.
Online audiences tend not to take the hard sell, so they need to be entertained and informed by your social media in order to be more receptive to the marketing message.
*Calendar Image via Shutterstock