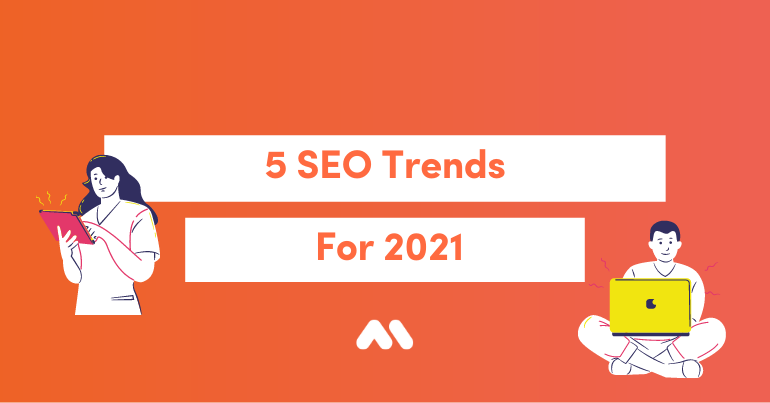 2021 has come with a few trends that SEO Professionals are following to continue boosting their rankings! We have curated a guide to these trends in this article so we can help you learn more about SEO in 2021.
2021 SEO Trends:
Focus on Users
Google BERT and Search Intent
Core Web Vitals and Page Experience
Google's EAT Principle
Local Listings on Google
Focus on Users
Focusing on your users seems too simple to be effective, and that is exactly where everyone goes wrong. Google's goal is to satisfy their users by directing them to traffic where the user will be able to find value – so if you supply a pleasant, valuable experience, Google will be inclined to boost your rankings and send visitors to your website.
If you concentrate on building your website to deliver the best experience and most value possible first and then optimising for search engine's second, you will see great ranking improvements. Put yourself in your users' position and ask yourself if you would be happy with the content Google has directed you to.
Google BERT and Search Intent
In October of 2019, Google released the BERT (Bidirectional Encoder Representations from Transformers) algorithm to improve the user experience of the search engine and better understand searches, specifically the intent of searches. The update means that the Google search engine robots can now interpret the intent of the searcher – Google now understands searches much more like a human brain.
So, what does this mean for your rankings?
If Google determines that your website's content does not provide what the user is looking for, then you will not rank for that keyword. It is for this reason that publishing content that is valuable to your users is beneficial for your search engine rankings.
Core Web Vitals and Page Experience
Google announced in May 2020 three new metrics called Core Web Vitals. Core Web Vitals include Loading, Interactivity, and Visual Stability and are used by Google to measure the user experience of your website.
Essentially, they measure these 3 main questions:
Loading: How fast does your page load?
Interactivity: How long does it take for your page to be interactive?
Visual Stability: How stable is your page while it is loading?
The Core Web Vitals are now a large ranking factor in 2021, meaning if you aren't satisfying these metrics, you won't be ranking highly in Google.
Google's EAT Principle
Google's EAT principle refers to an acronym used to measure a website's:
Expertise
Authoritativeness
Trustworthiness
These factors determine if a website has high-quality, useful content. Branding is the future of SEO, so establishing your business' reputation is important in improving your search engine rankings and setting up your website's EAT for the long term. Additionally, this will build brand awareness by increasing your brand-specific search queries.
Local Listings on Google
Google Local (or Google My Business) Listings are the local business listings in the map that you appear at the top of Google's first page of search results. In 2021, more and more people are using Google to search for local business, so your digital marketing campaign must include optimising your Local Listing to improve your position when ranking higher for keywords.
When optimising your Google My Business listing:
Get Reviews from Your Customers and Reply to Them
Use Local Keywords
Make Sure All Your Information is Up-to-date and Correct
Include Contact Information