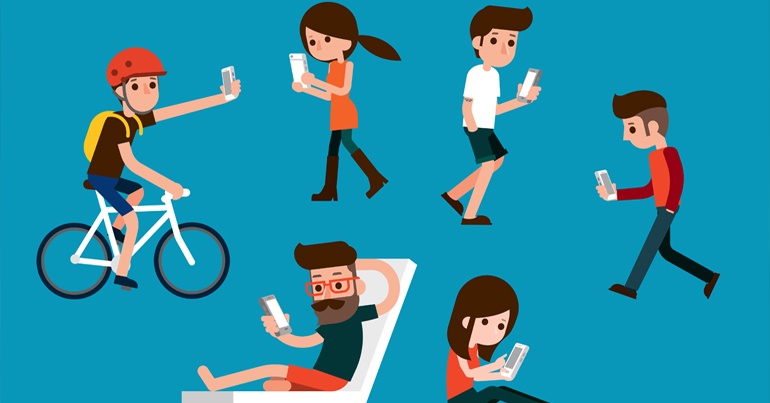 Read time: 3 - 4 minutes
To succeed online, you want your brand to be able to generate strong user engagement across various platforms, including your website, social media, emails, blog, and more. To achieve this, you need to ensure you're giving them plenty of reasons to want to engage with you. It's not just a matter of special deals or gift vouchers, but rather also creating content and a level brand transparency that will help people develop trust and a deep-seated interest in what you do.
1. Showcase all of your tools in one place
How your business works doesn't have to be a mystery. In fact, making your business inaccessible is probably a better way of reducing the amount of engagement you'll experience with users than boosting it. Mystery can work here and there, but overall your business should have a transparency that serves to highlight your creative tools, people, initiatives and projects. By giving them an insight into your business and how you operate, you're welcoming them into a world they otherwise may not know that much about.
Simply being able to see how all of your tools and processes come together helps users feel more connected and willing to engage with you.
2. Repurpose analytics into new ideas
How did your last campaign perform? By taking a look at the analytics/metrics, you can develop a map of what worked and what didn't work. More importantly, by knowing what fell short, you can make appropriate revisions in your next campaign to achieve greater success. As the purpose of any campaign is to increase engagement in some form (be it social engagement, lead generation, customer acquisition, etc.), looking through your analytics and constantly refining is a sure-fire way to move ever-closer to improved and rewarding user engagement.
3. Have practised customer development processes
How do you keep users engaged enough to go from prospects and leads to actual customers? Well, the simple answer is to have proper processes in place. From customer workflows to the final steps of customer acquisition, you have to engage and converse with users in a way that will benefit them, no matter what step of the sales process they are at. The hard sell rarely works these days; but a considered lead nurturing workflow that builds trust in your brand and gives users continued reasons to engage with you can lead to fantastic results.
4. Involve power users
Power users are those who more actively engage with your content and brand. Many of these users can become brand evangelists, spreading word about your brand and what it does/offers of their own volition. It's important to show these users that you appreciate them, be it through offering content or rewards others don't receive. Perhaps a gift voucher, inviting them in for a free chat, offering a discount on your services, or sending through content to them for free that others have to pay to obtain. When they see they're valued, they're more driven to spread the word about you. And remember that this word-of-mouth is occurring in an organic, genuine matter.
5. Tell your story
Every brand has a story. More importantly, every brand has a unique story. Whether it's your About page or a summary on social media, you want your brand story to be full of personality and emotion. Some cold and seemingly robotic summary of what your brand is and its history isn't going to resonate with people. But one that lets your character shine through and makes you more relatable will foster greater engagement and interest from users.