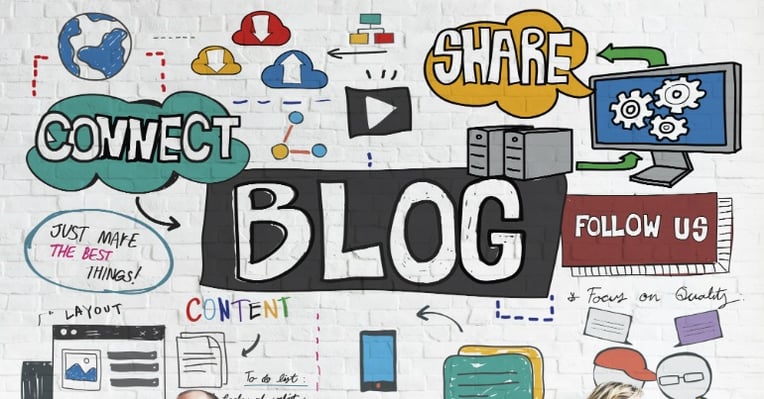 So you've got a great idea for a blog, but don't know how to get readers? Before you start getting frustrated, there's a few things involved in making a great blog and getting people to read and share it.
Copywriting is more than just having the right keywords. Don't get us wrong, keywords are extremely important, but getting the structure and content right is also the key to building your SEO.
Here are our top 7 steps to building your copywriting SEO.
Know your audience
You can write what you think is an amazing blog, but if you don't know your audience then you can almost guarantee it won't get read by the right people. Take the time to figure out who you are writing for and what that means for your content and writing style.


Plan your structure
Take the time to plan how your blog will be structured. A poorly structured blog might not be immediately obvious, but it can be detrimental to your SEO. Look at all the points you want to get across, the objective behind the blog, and format your structure in a clear and logical order.


Choose your keywords
The best way to choose the right keywords is to do your research. Think about what your blog is about and look at the different ways you could describe it. Don't just think of the most straightforward or popular words included in your topic. See what others are using and what gets the most hits, and start from there.
Create a catchy title
Headlines and titles might seem like an afterthought, but they are generally what grab readers attention and helps them decide if your blog is worth reading. Use words that will stand out and try to summarise the general idea of the blog into a short and punchy hook. People are also drawn to numbers in titles, as it shows clearly what they can expect to read and indicates an easy to read listicle.


Make it easily readable
As we mentioned with the titles, people love easily digestible content. Listicles for instance are a great option as they can have interesting and informative content, but can also be skimmed over and the reader will still get the gist of the blog. Avoid long sentences and long paragraphs, if there are big chunks of text people will automatically be put off.


Link in and out
Hyperlinking throughout your blog is also a great way to build your SEO. Remember to link to landing pages or other blogs on your own website, which will lead readers to learn more about you. It's also important to link to relevant external pages as search engines pick up on outbound links to trusted blogs and sites and it brings value to your website.


Create a call to action
If someone has finished reading your blog and there is nothing to lead them onto another area of your site, the likelihood of them doing the hard work for themselves is slim. Always finish with a call-to-action or something to keep them exploring your website. The longer they stay, the more trust you build and the better your chances of turning that reader into a lead.
Next time you sit down to write a blog, have a think about these 7 steps. It's doesn't take much to integrate them into your copywriting and you may find that a simple tweak makes all the difference to your SEO.