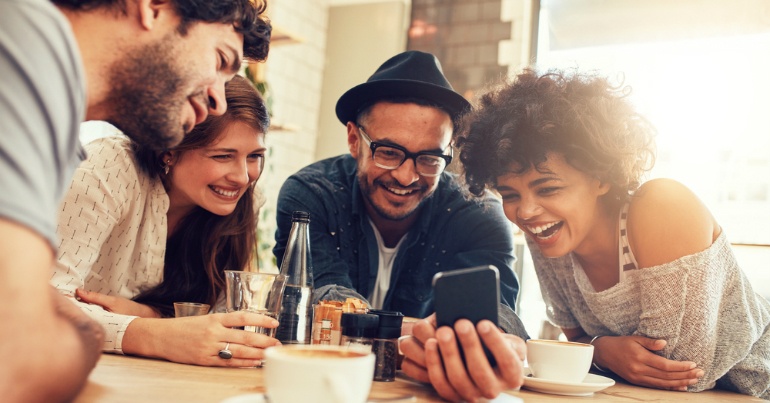 Facebook is the number one social media platform for advertisers and marketers. As we mentioned in our post about digital ad spend now officially surpassing TV, 55% of marketers use the social tool as their main platform for advertising.
Even though it's number one for advertisements, it can still be difficult to get people to engage with content you post and share on the your page.
Given the algorithms used to determine what appear in people's news feeds, it can be difficult to know what will get seen and what will fall off the radar.
Here's 7 ways to improve your chances of generating engagement:
1. Post shareable and quality content
To entice people to engage with and share your posts, you need to provide them with relevant and helpful content. If it doesn't stand out and compel them to read, they will just scroll past.
It's referred to as "thumb stopping" content, given that the majority of people access the app via their mobile phone.
Your content needs to stop thumbs, but how do you know what kind of content that is?
Think about your industry and topics people would find interesting or helpful. More specifically, think about what stands out to you. More than likely, people will have the same reaction. Whether it's funny, helpful, interesting, or newsworthy, try to show people something they haven't seen before.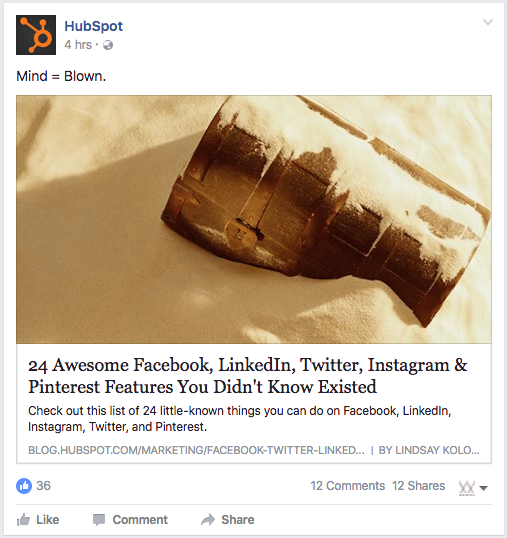 2. Be timely
The amount of engagement you get from your posts could depend on when they are posted.
You may find that posting outside business hours, even on weekends, gives you better results. Facebook is a social platform, so tapping into times when people can be more social (ie, not at work) means they may have more time and attention to engage in your content.
Make sure you mix up your posting times as well, don't just post everything on the weekend. Post regularly and across the whole week and you will increase your chances of being seen.
3. Include questions / calls-to-actions
By adding a call-to-action to your posts, you are also asking people to engage. Sometimes they just need that little push.
Ask them to share the post if they found it helpful, or answer a question you've posed in the comments section. If you speak directly to people, rather than generic statements, they may feel more inclined to respond.
4. Utilise images
It's no secret that people respond better to visual content, just take a look through your news feed and see how many posts include imagery, instead of just text.
Images are more likely to catch people's eyes, particularly if they're high quality and enticing. Even graphics or text over graphics (like a quote or tip) may make people linger over your post for longer.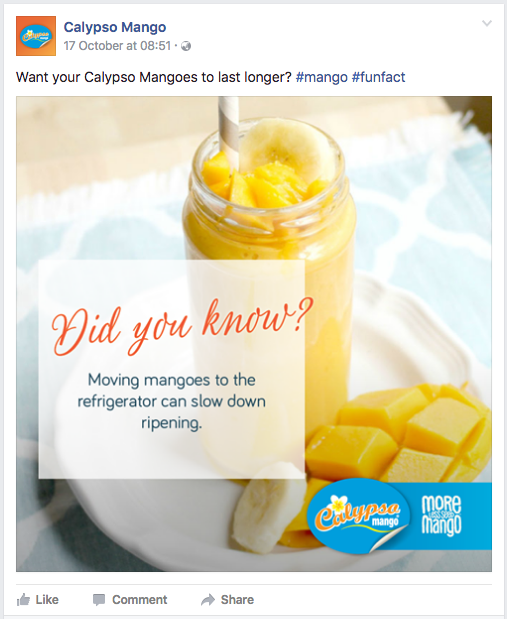 5. ...and videos
As we mentioned in our blog about the growth of digital ad spend, videos are the fastest rising tool for advertisers and marketers.
As well as posting more videos, it's important to make them understandable with or without sound. The autoplay settings mean that videos play on mute, so you need to include subtitles or graphics that make it understandable and engaging without the need for sound.
6. Use Facebook Live
Utilising Facebook Live is a great way to get more video content on your page. It's a timely and engaging way to share content with your followers and a great way to reveal more personal or behind-the-scenes look into your business
At the beginning, plan ahead and know exactly what you'll be filming, and make sure you give your audience notice, even if it's a few hours before.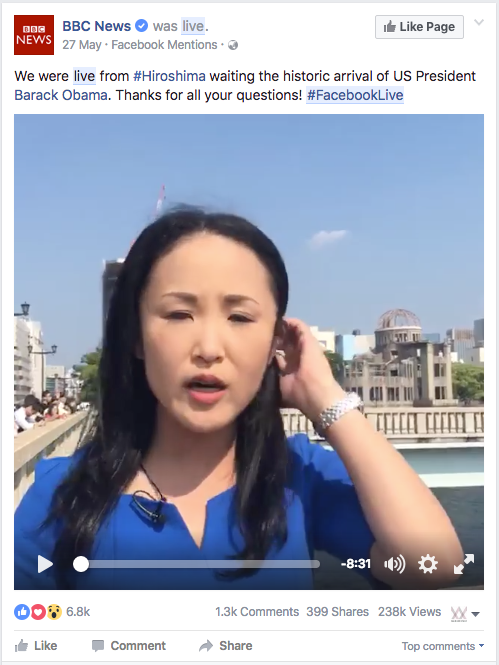 7. Try Instant Articles
You've probably come across Instant Articles, even if you haven't heard of them yet. The feature loads articles within the Facebook app and claims to do so 10 times faster than links to regular mobile sites.
Big players like The New York Times, Buzzfeed, and BBC News use the feature.
They've found that once someone clicks on an Instant Article, they're 70% less likely to abandon the article before reading. No-one likes a slow load time, so to improve the chances of your content being seen and read, Instant Articles may be the answer.
Here's a really helpful guide from Buffer on how to get started. Is there anything else you do to increase engagement? Let us know in the comments.