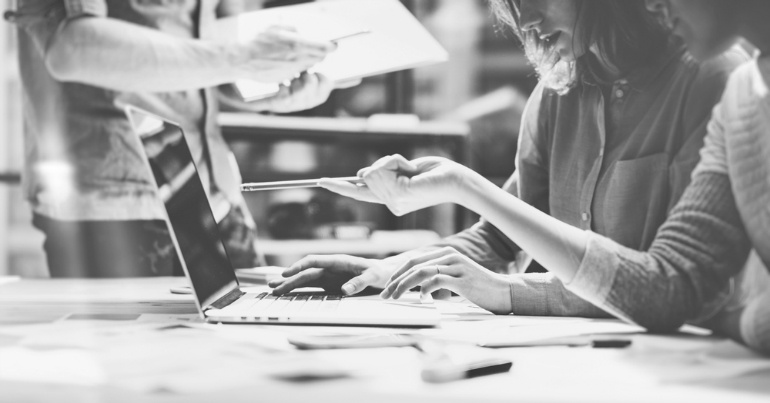 The world of digital marketing is constantly changing. There are new updates to social media, marketing, mobile functions, website design and optimisation, tech and gadgets (among countless other things) every single day. That's why it's so important to stay up-to-date.
There are endless resources out there for digital marketing news, but we've narrowed down the list to our 9 favourite blogs and websites.
And the great thing, many of them allow you to refine the content for an Australian audience, meaning that Australian marketers and businesses can keep on top of what's happening close to home.
Here they are (in no particular order):
The beauty of Mashable is in the name. They offer a mash of social, digital, tech, business, and entertainment content that is as informative as it is engaging. The company is global, but has region-specific pages for Australia, the UK, India, Asia, and France.
The broad scope of content means that you can learn about what's trending on social media alongside big business news. And there's plenty of celebrity and entertainment pieces for a bit of light reading.

2. TechCrunch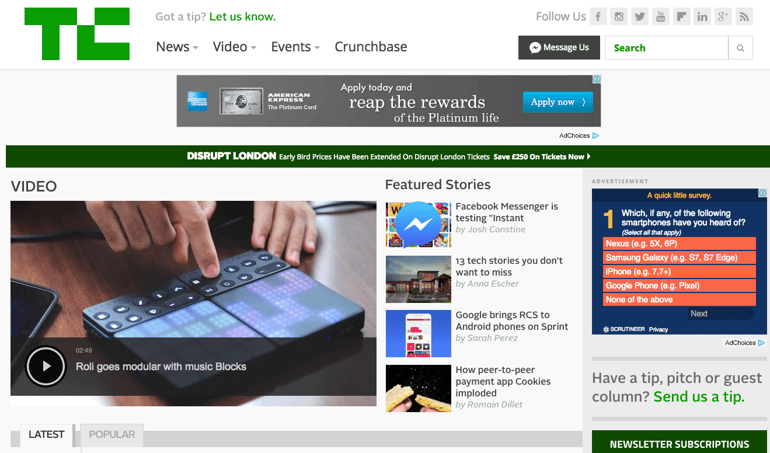 TechCrunch are also a global network, but focus more on tech news, start-ups, gadgets, apps, and social. They have a great collection of the latest news stories and a video section full of reviews, interviews and what's trending.
They also have an events section with upcoming tech events they'll be attending all over the world, from the UK, the US, China, and everywhere in between. It's a great way to find out more about tech events and catch new start-ups before they hit the market.
Google harnesses its analytic power to deliver some great content on what's trending in consumer behaviour, advertising, online marketing, the rise of mobile. Their data driven articles and infographics are a great resource to tap into, you can even refine the articles to be specific to your region.
One of the best content features is their infographics, with simple design and helpful statistics, they are a great resource for marketers and content creators alike.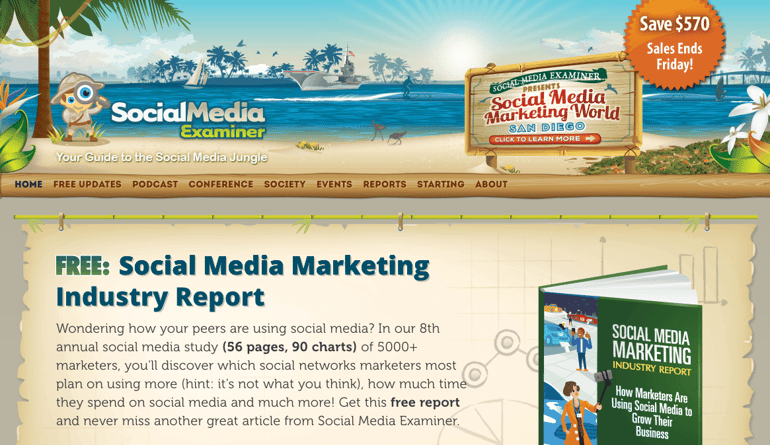 This is a great resource for everything social media. Not only do they cover social news and updates, but they also have a great collection of how-to guides, podcasts, and digital marketing eBooks.
Although the website design is a bit busy, their articles are informative and straightforward, meaning that even beginners can learn a thing or two about how to tackle social media marketing.
Even if you don't use HubSpot as an inbound marketing and sales tool, their blog is a great source of long-form guides and list articles that cover everything from landing page designs to how to be more persuasive in an argument.
Their tone is consistent and relatable, meaning that even the longest articles are easy and engaging to read.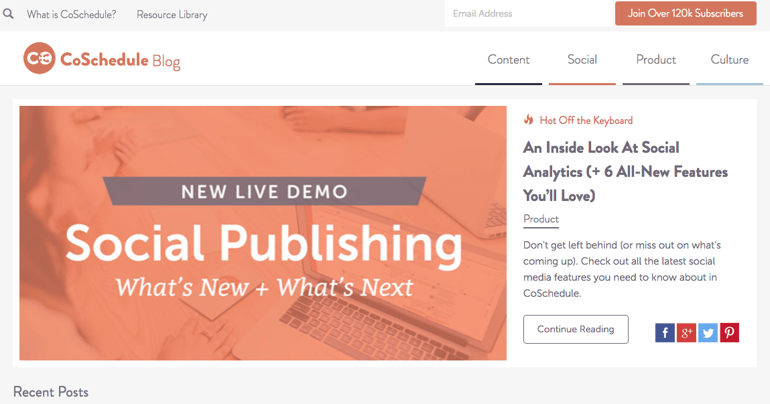 CoSchedule is a marketing calendar tool, but even if you don't use their services, their blog is full of great content on marketing hacks.
They have great articles about optimising social marketing, content creation, marketing analytics, website design, and even workplace culture guides. With endless "how to's", they are a great resource for marketing experts and novices alike.

7. Moz blog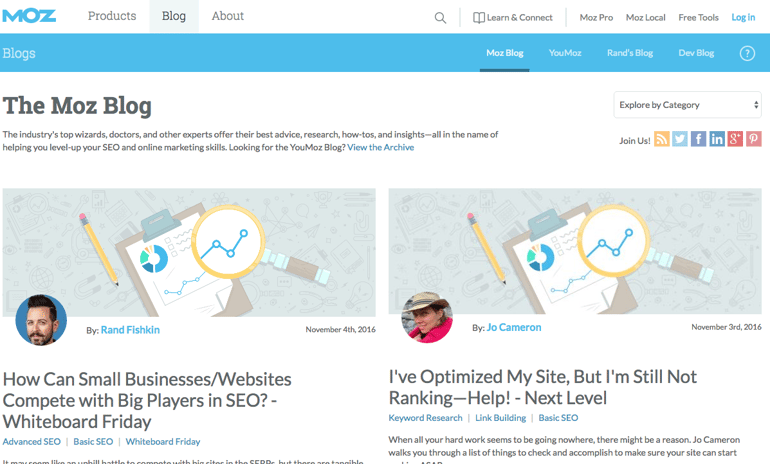 Moz itself is a SEO consulting company, but their blog is a treasure trove of insights from industry experts on everything SEO and online marketing. They have a long list of advice, insights, how-to's and industry research from a variety of voices and sources.
Where the Moz blog really shines is in the specificity of their content. They cover a broad range of topics and offer really informative longform content that gets into the nitty gritty.

8. The Next Web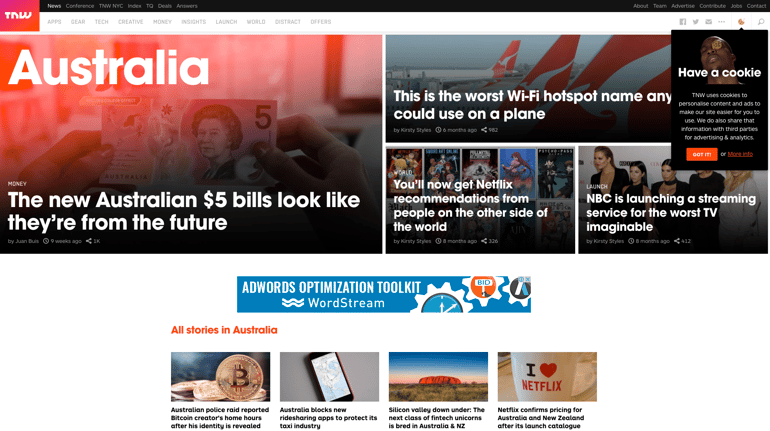 The Next Web is a worldwide tech hub. It started as an event to showcase tech start-ups, and the blog grew from there. They cover content and news stories for what they call Generation T (T for technology), and cater to Australia-specific news in everything from tech, gear, apps, design, and business.
Like Mashable, they have a great mix of news stories and viral entertainment pieces and their website layout is engaging and easy to navigate.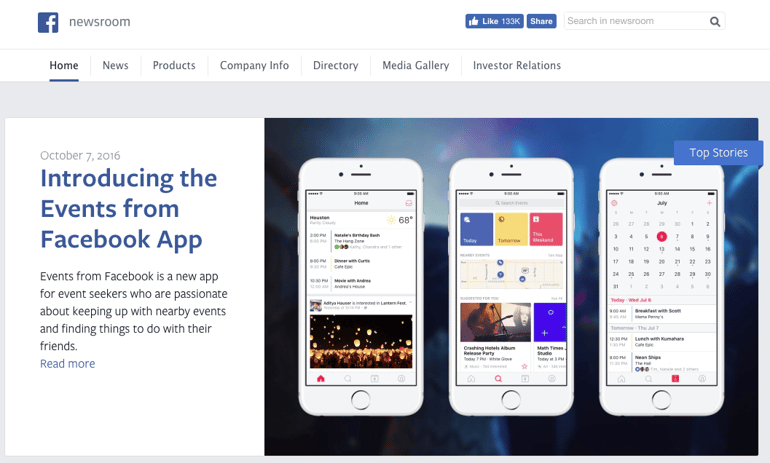 Facebook is one of the top social platforms for marketers and advertisers, so keeping up with their newsroom is an essential. Any updates, new features, announcements, launches, and Facebook reports are posted here, so to make sure you add this one to your bookmarks.

What digital marketing resources do you use? Let us know if we've missed any in the comments below.