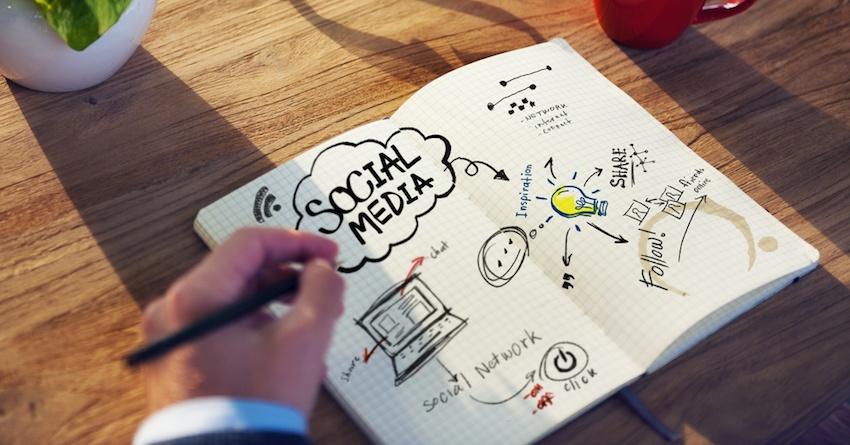 At Margin Media, we live and breathe all aspects of the digital marketing world, but understanding the features and benefits of the numerous parts that make up digital marketing can sometimes be daunting to those who aren't well-versed in the subject.
As part of our drive to educate business owners on the wealth of digital marketing options at their disposal, we're putting together a series of "Overview" articles that will cover different online marketing platforms and techniques. For our first entry, I'll be offering an overview of just what social media marketing is all about.
So, what is social media marketing?
Even if you're personally not that active on social media, chances are you've heard of some the key social platforms online. These include, but are not limited to, Facebook, Twitter, LinkedIn, Google+, Instagram, Snapchat, and more. Social media marketing pertains to any form of marketing your business undertakes across these types of platforms.
Organic Marketing
Each social network offers its on unique benefits in the marketing realm, but many place a large focus on an organic marketing approach. This refers to any type of marketing where you have driven engagement, attained new followers and/or leads, acquired customers, and increased your brand awareness via social media through non-paid means. Depending on the social network you're using, the effectiveness of organic marketing can vary.
One example is Facebook. When you make a post on your business page, how many of your current fans it'll reach depends on the type of post you make. The general rule is that if you make a post that includes a link to a website outside of Facebook, it will have less organic reach as Facebook doesn't want users navigating away from the social network. If your post contains no external links, then it'll tend to be served to more of your current Facebook audience. As it will be seen by more of your fans, it increases that post's chances of being liked, commented on, or shared. Any of these forms of engagement from your fan-base can organically increase that post's reach to your fans' friends.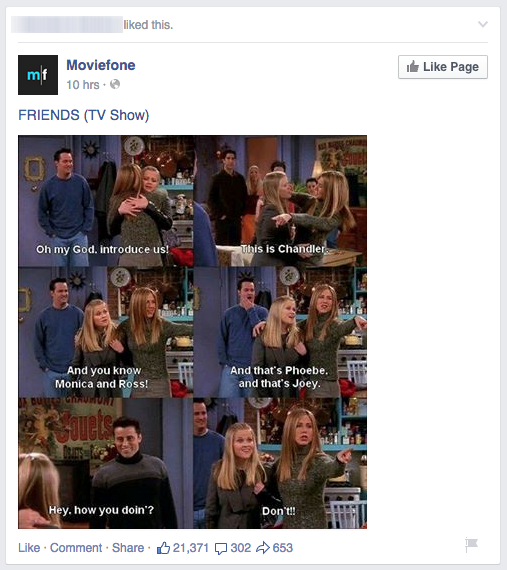 An example of how a fan liking a post can expand your brand's reach to their friends' news feeds.

Paid & Sponsored Content (Social Media Advertising)
If you're not creating organic content on social media, then that means you'll be paying for your content to reach more people. The likes of Facebook, Twitter, LinkedIn, and Instagram (in a limited capacity) all offer advertising on their platforms. For many of these social networks, advertising has become their key means of profit. Facebook tends to earn billions per quarter off advertising alone, which has led the social media giant to invest in more and more ad offerings over the years.
On Facebook, you can advertise in a number of ways. You can promote a particular post you've made in the past so that it reaches a far wider audience (including individuals who are not currently fans of your page) or you can create more traditional display ads that will pop up on the right-hand side of numerous Facebook pages - particularly the news feed. You can find out more about Facebook ads here.
Twitter offers options such as Promoted Tweets, Promoted Accounts and Promoted Trends. A Promoted Tweet (of which there is now also a 'Quick Promote' option) is the most cost-effective option offered by Twitter. Promoted Accounts and Promoted Trends will set you back more, with a Promoted Trend reported to cost more than $200,000 for a 24-hour run.
There's certainly nothing wrong with investing a bit of money into social media ads, but relying purely on them to build your social presence and increase your customer-base is not the most profitable route. A mixture of organic marketing and paid advertising is the best approach.
The benefits of social media for brands
Marketing on social media is all well and good, but what are the exact benefits? How much social media helps your business depends on how you approach your marketing and the platforms you ultimately opt for. If you're a business-to-business (B2B) company, then you'll likely find that a profession-focused social network such as LinkedIn may yield better results for you than Facebook or Instagram.
But you also need to be aware of the fact that most forms of digital marketing are not about the hard sell. Your posts shouldn't constantly be about your products or services, but rather building a positive and personable image for your brand. Social media is all about the 'social' side of marketing. It's not a platform for you to blast people and then ignore them. You should be engaging with your audience, showing off your company culture, and seeking to prove that your company is knowledgable in its field of expertise.
The benefits of social media tend to be more of a slow-burn affair compared to other marketing avenues, but the long-term results are often worth the effort. Attitudes towards how we engage with companies have changed, and people want a business that is transparent, honest, and relatable. Being active on social media ensures your business can be these things. It helps build trust with your prospects, leads and current customers, and it allows you to remain in the public conscience for much longer than a one-off ad campaign.
If you'd like to keep up-to-date on the latest marketing and tech news, be sure to subscribe to our blog via email. You can find the subscription box to the top-right on this page.
* Social Media Planning Image via Shutterstock