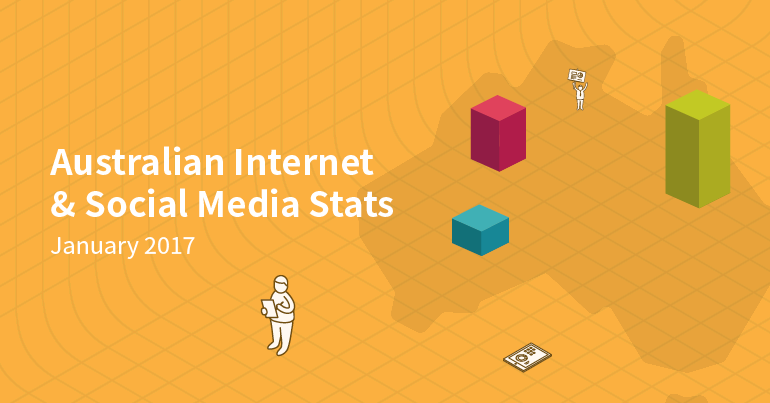 Welcome to the new year! We're off to a great start, with social media hitting the ground running and updates sure to make both the general user and the digital marketer happy. Here are just a few of January's social media update highlights:
Read on after we present the statistics for a snapshot of this January's social media network updates.
Australian Facebook Statistics
(Please note: With the statistics related to the 3 Most Liked Brands, we source this information from Socialbakers - based on Brands and their Australian Facebook fans only. We then prioritise the Australian arms of a brand if a brand appears more than once in the top 3 - e.g. we show the numbers for the McDonald's Australia page, not the American McDonald's page. If ever you notice a sudden fluctuation in numbers or completely different brand pages in the top 3, keep in mind we're basing this simply off what Socialbakers reports at the time. These statistics are available to anyone with a Facebook account.)
Total Users:
16,000,000 (

↑1,000,000 since last update

)
Penetration of Population:
67% (based off the Australian Bureau of Statistics' latest population estimate: 24 million)
3 Most Liked Brands

1. McDonalds (1, 239, 435)

2. Coles (1, 124, 878)

3. Lorna Jane (1, 113, 951)
Australian Social Media Statistics (Other)
Twitter:
2,800,000 users (consistent)
LinkedIn:
3,600,000 users (consistent)
Pinterest:

280,000 users

Snapchat:
4,000,000 users (consistent)
Instagram:
5,000,000 users (consistent)
YouTube:
14,800,000 UAVs (unique Australian visitors

↑100,000

)
Australian Desktop Internet Browsers (% Market Share)
| | |
| --- | --- |
| Chrome: | 57.46% |
| Firefox: | 12.41% |
| Internet Explorer: | 11.84% |
| Safari: | 10.69% |
| Edge: | 6.19% |
| Other: | 1.4% |
Australian Search Engines - All Devices: Desktop, Mobile, Tablet, Console (% Market Share)
| | |
| --- | --- |
| Google: | 94.69% |
| All the rest: | 6.21% |
Australian Mobile Operating Systems (% Market Share)
| | |
| --- | --- |
| iOS: | 56.17% |
| Android: | 41.51% |
| Windows Phone: | 0.79% |
| All the rest: | 1.53% |
Australian Mobile Browsers (% Market Share)
| | |
| --- | --- |
| Safari: | 53.43% |
| Chrome: | 30.05% |
| Samsung Internet: | 8.96% |
| Android: | 2.32% |
| All the rest: | 5.24% |
Mobile Internet vs Desktop Internet Usage
| | |
| --- | --- |
| Desktop: | 58.73% |
| Mobile: | 41.27% |
* Statistics are current at time of publishing
** Statistics sourced from:
January Wrap Up
Facebook
Always making little updates here and there, Facebook is usually at the foreground of innovations. In January, digital marketers were treated to an updated lead ads process with validation for form fields added in, new draft features, ads now being capable of integration with CRM tools and a new streamlined design for your audience.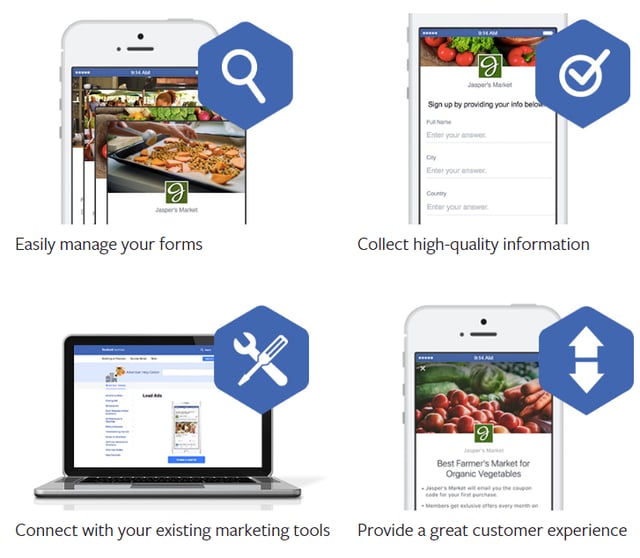 Another big update this month, was auto-captioning for videos. This was previously available to video ads, but is now available to all Page videos. When you upload a video there will be an option to generate captions (or upload your own). But note, people have already reported that the auto-captions are less than accurate. If your video needs to get across a clear message, you may want to skip the auto-caption.

Across all users, the biggest update to note could be found with Facebook Messenger. The web version of messaging now matches closer to the mobile version. Say hello to the new Messenger web interface.
Snapchat
Keeping with the updates for digital marketers theme, Snapchat's January update was tied around their new partner, Oracle Data Cloud, to get more advertising intelligence for marketers. The partnership gives Snapchat access to offline sales data (such as loyalty card stats) so they can track past purchase behaviour to deliver relevant ads to users.
Another new addition is sequenced publishing of multiple video ads. Snapchat is now encouraging advertising to run consecutive video ads with different creative within its Discover section. This means that one 30-second advert could potentially be cut into three and fed out sequentially. Snapchat can also publish the first video and then re-target subsequent films to people who watched it to maximise engagement.
Instagram
Instagram Live Stories officially rolls out globally. Unlike Facebook Live, the video wipes from the platform as soon as the transmission finishes. Not such good news for brands, who would want content to stay put, but good news for people who like to post spontaneous, fun videos and images without having to put too much thought into it.
Twitter
Now that Vine's have died, Twitter has announced it will be re-incarnated and will loop all videos that are 6.5 seconds or less to fill the gap left over.
LinkedIn
Perhaps the most visually transformative update this January is with LinkedIn. They unveiled the largest desktop redesign in the platform's history. The changes included streamlined navigation, 'smarter messaging' including creepy-sounding suggested icebreakers, improved search and great insight into who's viewing your content. Along with desktop redesign, company pages also got a new look. Some of the new changes included: an 'admin-like' dashboard view and the ability to view the page as a follower.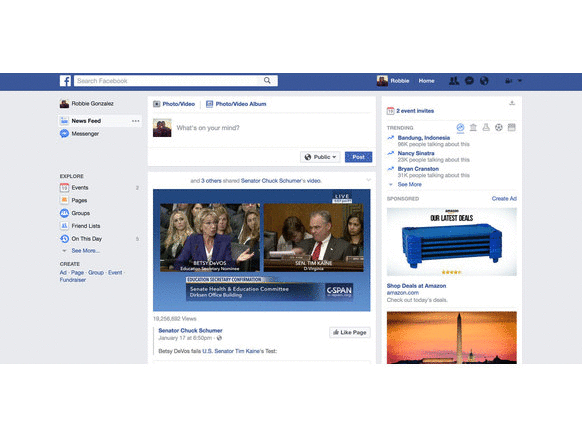 And these are just some of the updates, already in the first month of 2017. We look forward to seeing the new updates and innovations to come.
Check out our overview of the major Australian Internet and Social Media Statistics from 2016 here.
If you'd like to keep up-to-date on the latest marketing and tech news, be sure to subscribe to our blog via email. You can find the subscription box to the top-right or on the bottom of this page.