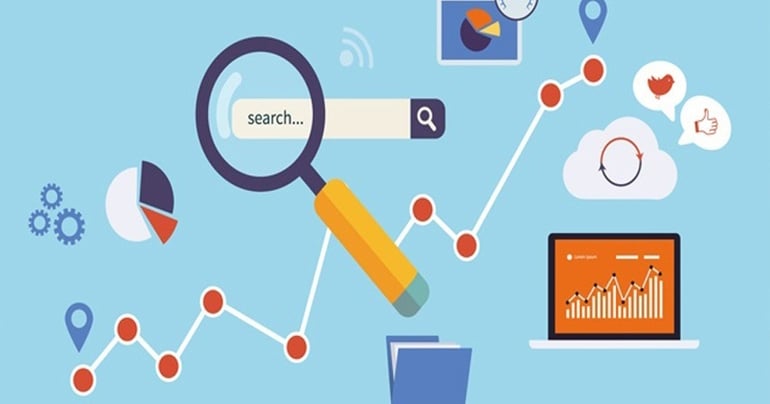 Read time: 3 - 4 minutes
With 2015 done and dusted, we've taken the Australian Internet and Social Media statistics from the past year and listed the most substantial findings here. These include the growth and fall of Australia's top social networks, desktop vs mobile usage, the top mobile operating systems, and which search engine reigns supreme (though the answer to that one isn't too surprising).
Social media in 2015
2015 was a good year for Facebook, with the social media giant hitting 14 million Australian users throughout the year, and Instagram (which Facebook owns) hitting the 5 million user mark. Growth was comparatively slow for Twitter. At the end of 2014, Twitter sat at 2.79 million users. This numer stayed the same for most of 2015 but did at least increase to 2.8 million by the end.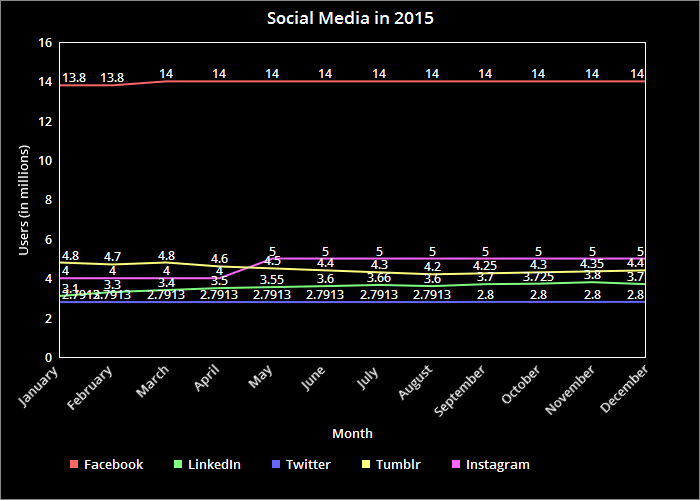 At the end of 2014, Tumblr's user numbers sat at 4.7 million. As it would turn out, its numbers would peak in 2015 in January and March (4.8 million), but eventually fell to 4.4 million users come December 2015 - of course, that's still an impressive user base. LinkedIn grew to 3.7 million, having started 2015 at 3.1 million users. Overall, most of the major social networks saw growth.
Google's embattled social network was a different story. In December 2014, Google+ sat at around 60,000 Australian users. Throughout 2015, this number barely changed, with a an occurrence of déjà vu for December 2015: 60,000 users. Google+ has less Australian users than Myspace, a social network that is often considered a relic. In the last month of 2015, Myspace had 80,000 users. And while Pinterest is still popular among some Australians, its user numbers did decrease throughout 2015. In January it had 355,000 users; by December it had 300,000.
Mobile vs Desktop
One surprising result to come out of 2015 was the platform comparison between mobile and desktop usage in Australia. In the 2014 overview, the numbers sat at a 70.15% market share for desktop, and a 29.85% market share for mobile. However, the trend suggested that mobile uptake would increase. Even I assumed that we could be sitting at a 50/50 split of the two come 2015's end. However, nothing could be further from the truth if the numbers from StatCounter Global Stats are to be believed...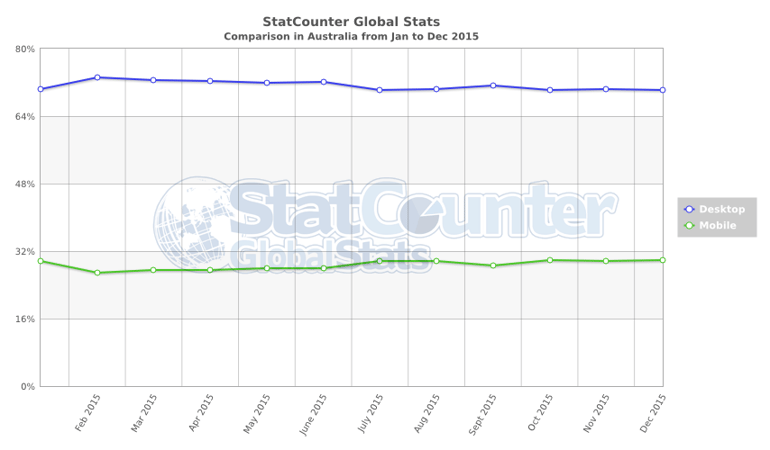 The results? Desktop has a 70.12% market share, and mobile has a 29.88% market share. In other words, market share barely budged at all. It is certainly a little confounding, and perhaps it comes down to the markers StatCounter uses to determine its numbers.
Or maybe it means that even though we are purchasing smart phones and using them more regularly, that's not having an excessive impact on how often we use our laptops or desktop computers. Purely speaking for myself, I used my laptop more in 2015 than I did in 2014; but I still used my smart phone on a regular basis to how I did in 2014.
Mobile: iOS vs Android vs Windows
Much like last year, iOS remains the dominant mobile operating system in the smart phone wars. That said, Apple's OS did experience a few dips in the year as Android jumped in popularity/uptake. However, even these boosts weren't enough to dethrone iOS. What did happen, though, was the market share changed a little bit.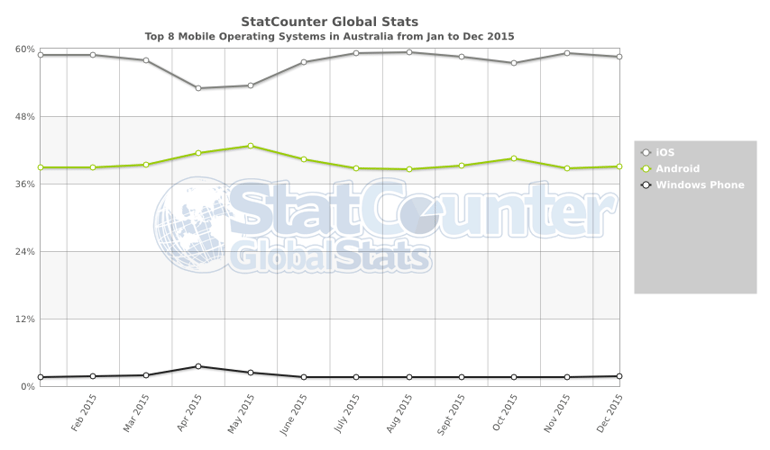 At the end of 2014, the numbers were as follows: iOS - 60.18%, Android - 37.78%, Windows - 1.46%
At the end of 2015, the numbers were as follows: iOS - 58.64%, Android - 39.03%, Windows - 1.72%
Yes, these are minor changes, but iOS has still lost a little market share while Android and Windows have gained a little.
Search engines
To be perfectly honest, the results here won't surprise you. Google dominated this year, just like it did last year. Even when you put it across all devices (desktop, tablet, mobile, and even video game consoles), Google dominates all others by a wide margin.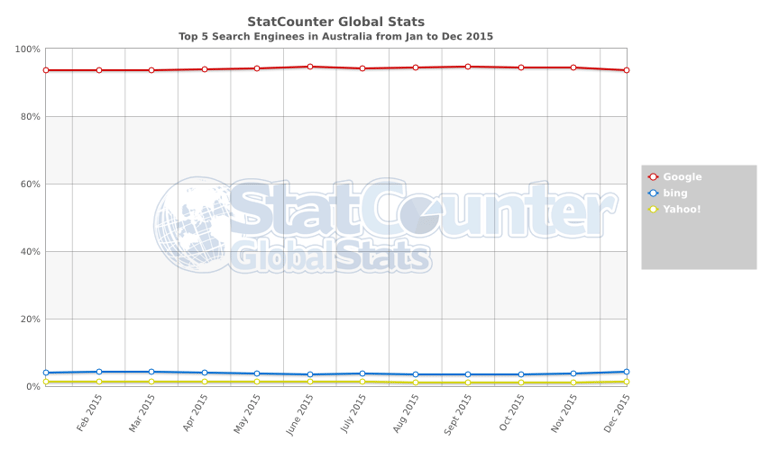 Google started the year at a 93.65% market share and ended it on a 93.69% market share. Its closest rival, Bing, managed 4.34% by the end of 2015.


* Statistics are current at time of publishing
** Statistics sourced from:
http://gs.statcounter.com
http://www.socialbakers.com
http://www.socialmedianews.com.au