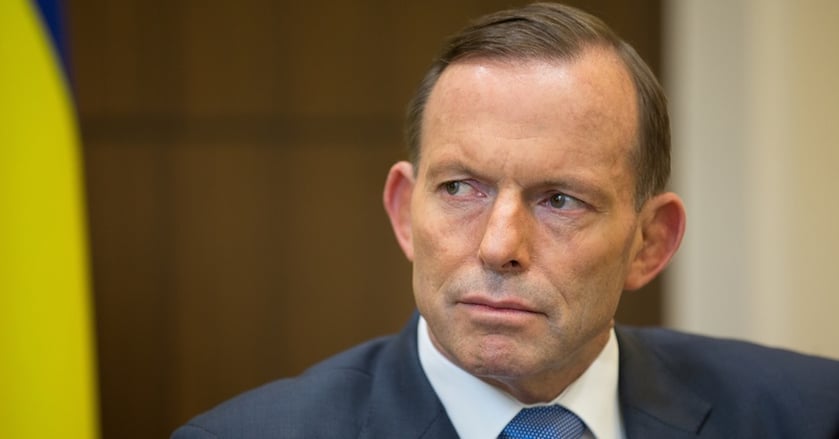 In the past two years, Australia has gone through four prime ministers, only two of whom were actually elected in by the Australian public. To say that the latest victim of a leadership spill, Tony Abbott, was a divisive prime minister is an understatement. So when word got out that Malcolm Turnbull was going to contest the leadership and subsequently won, the Australian public naturally had a lot to say.
First off, changes immediately occurred on Wikipedia on the pages related to Malcolm Turnbull, the section about 'Sport in Australia' and, of course, Tony Abbott. They were a mix of both humour (e.g. Malcolm "Slayer" Turnbull) and fact.

❤️ Wikipedia #libspill pic.twitter.com/V1Uc6e5A8a

— Alistair Hogg (@alistairjhogg) September 14, 2015

The last one may simply be a matter of fact, but it's worth noting this edit was made within minutes (if not seconds) of Tony Abbott losing the prime ministership to Malcolm Turnbull.
Beyond that, social media lit up with plenty of commentary across the board, from House of Cards comparisons to people mock-supporting Abbott via the #PutOutYourOnions hashtag (made in reference to the time he curiously ate a raw onion at a Tasmanian farm).
I mean.. #libspill (via @alxswan) pic.twitter.com/YivFvEmV6v

— Mark Di Stefano (@MarkDiStef) September 14, 2015
No tears here, Tone. #putoutyouronions #auspol #libspill pic.twitter.com/luKDOEDNhX

— redashy86 (@redashy86) September 14, 2015
Poor old tones #putoutyouronions pic.twitter.com/oTsRVJ6afi

— tom bain (@twb3188) September 14, 2015
Another Twitter user managed to trick Hulk Hogan into offering Tony some words of comfort.
Someone tricked Hulk Hogan into giving Tony Abbott a heartfelt message… and it's perfect http://t.co/g5wyU9jnC1 pic.twitter.com/0ya7SBzJRG

— BuzzFeedOz Politics (@BuzzFeedOzPol) September 14, 2015
Then we have this little excerpt of a rant Australia's notorious right-wing commentator Andrew Bolt went on, accusing Turnbull of stealing Tony Abbott's job despite the fact he was voted in by the party itself.
Bolt is taking this well. #libspill pic.twitter.com/iaS3KVynWF

— Denham Sadler (@denhamsadler) September 14, 2015
And, naturally, the whole situation brought about plenty of memes.
A photo posted by S a r a h I a s i e l l o (@sarah_iasiello) on

But for every meme helping bring humour to the situation, it's always important to remember why it happened. With many unsatisfied with Tony Abbott's performance as prime minister, one can only hope that Malcolm Turnbull will do a better job.
#Auspol #libspill Hoping @TurnbullMalcolm brings back true @Liberal values. pic.twitter.com/bc245LyXch

— Fr Rod Bower (@FrBower) September 14, 2015
Only time will tell...
* Tony Abbott Image via Shutterstock